Win The Bible: A History on DVD!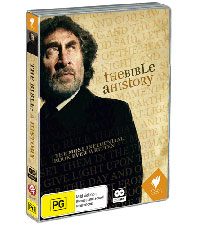 To celebrate the release of The Bible: A History on DVD we're giving you the opportunity to win one of 10 copies.

The Bible: A History tells the story of one of the most influential books ever written. Since its origins thousands of years ago in the Middle East, the Bible has crossed continents, created and healed divisions and ignited controversy.

This series explores the origins, ideas and influence of seven sections of the Scriptures, tracing how they came into existence and how they have shaped the world we live in today. Each episode is written and presented by a prominent figure with a particular interest or experience relevant to the part of the Bible being examined. They offer a personal interpretation of some of the best-known aspects of this ancient book, which still guides the lives of millions of believers across the globe.

Release date: 8 February 2012

RRP: $34.95

To enter, simply complete your details below.

Competition closes: Monday, 5 March at 11:59pm (AEDT)

Winners drawn: Tuesday, 6 March at 9:00am (AEDT)

Winners will be notified by email.

Terms & Conditions.


top