Australian Movie Season: 'Noise'
19 August 2008 | 13:52 - By World Movies
Matt Saville's extraordinary film rounds out the SBS season of contemporary Australian cinema.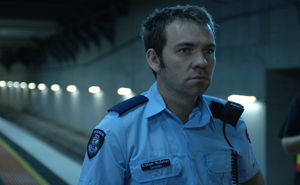 Noise - Sunday 21st September

A young cop (Brendan Cowell), beset with doubt and afflicted with tinnitus (ear-ringing), is pitched into the chaos that follows a mass murder on a suburban train. He struggles to clear the screaming in his head while the surrounding community deals with the after effects of the terrible crime.



top
Join the discussion
About this Blog
Comprehensive and unbiased coverage of independent global cinema. This is the place to discuss the films that you love, and to discover new favourites.
World Movies
TV
Food
Films
Documentary
World News Australia
Sport
About SBS
Business
Internet and Technology
Cycling Central
Festival Reports
Tour De France