A plan to sell cookbooks: give away recipes online
03 November 2008 | 17:24 - By Stefano Boscutti
There is such a thing as a free lunch - or at least a free recipe - but the founders of Cookstr, a new website, hope that home cooks will eventually pay.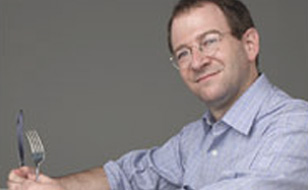 Although the internet is already flooded with recipes, Will Schwalbe, who stepped down as editor in chief of Hyperion Books in January, is starting Cookstr to showcase the recipes of star chefs like Jamie Oliver, Nigella Lawson and Mario Batali, as well as those of less-well-known but highly regarded cookbook writers. The idea, ultimately, is to sell copies of these authors' books.

http://www.nytimes.com/2008/11/01/books/01cook.html
http://www.cookstr.com/

top
Comments (7)
Join the discussion
About this Blog
New New Media looks at how our mediascape is exploding to bits. How the latest technology and the internet are changing the way we live, work and play. How the latest media is shaping us all.

Stefano Boscutti is an executive creative director and strategist. He's like a better looking version of Todd Sampson. He also has an abiding faith that stories and wordplay (and not powerpoint presentations) will change the world.
TV
Food
Films
Documentary
World News Australia
Sport
About SBS
Business
Internet and Technology
Cycling Central
Festival Reports
Tour De France