Online ad networks already dying
10 November 2008 | 7:36 - By Stefano Boscutti
The great advertising slowdown has already begun with the coming death of dozens and dozens of web-ad brokers.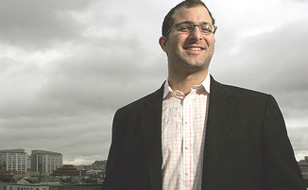 Online ad networks, which started to emerge about a decade ago, offer marketers a one-stop shop to buy ads across dozens, or even hundreds, of websites. Most networks either pay a website upfront for the site's advertising inventory and keep the revenue on the ads they sell, or split their ad revenues with the site. Which works until it doesn't. And the fallout isn't limited to the small players.

http://online.wsj.com/article/SB122514803617173825.html
top
Comments (1)
Join the discussion
About this Blog
New New Media looks at how our mediascape is exploding to bits. How the latest technology and the internet are changing the way we live, work and play. How the latest media is shaping us all.

Stefano Boscutti is an executive creative director and strategist. He's like a better looking version of Todd Sampson. He also has an abiding faith that stories and wordplay (and not powerpoint presentations) will change the world.
TV
Food
Films
Documentary
World News Australia
Sport
About SBS
Business
Internet and Technology
Cycling Central
Festival Reports
Tour De France