Did you know?
10 November 2008 | 7:41 - By Stefano Boscutti
Did you know if you're one in a million in China there are 1,300 people just like you?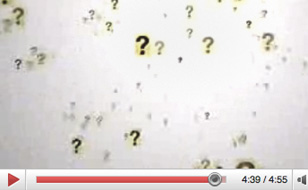 Did you know China will soon become the number one English speaking country in the world? Did you know the top 10 in-demand jobs in 2010 did not exist in 2004? Did you know 1 in 4 workers has been with their current employer for less than a year? Did you know if MySpace were a country, it would be the 5th largest in the world? Did you know there are 31 billion searches on Google every month (up from 2.7 billion two years ago)? Did you know more unique information will be generated this year than in the past 5,000 years? Did you know the amount of new technical information is doubling every 2 years? Did you know NTT Japan has successfully tested a fiber optic cable that pushes 14 trillion bits per second down a single strand of fibre? Did you know that's 2,660 CDs or 210 million phone calls every second? Did you know it's currently tripling every 6 months and is expected to do so for the next 20 years? Did you know this presentation has been seen by more than 10 million people since it was posted online? Did you know you could be next?

http://www.youtube.com/watch?v=cL9Wu2kWwSY
top
Comments (1)
Join the discussion
About this Blog
New New Media looks at how our mediascape is exploding to bits. How the latest technology and the internet are changing the way we live, work and play. How the latest media is shaping us all.

Stefano Boscutti is an executive creative director and strategist. He's like a better looking version of Todd Sampson. He also has an abiding faith that stories and wordplay (and not powerpoint presentations) will change the world.
TV
Food
Films
Documentary
World News Australia
Sport
About SBS
Business
Internet and Technology
Cycling Central
Festival Reports
Tour De France