Thursdays, 7:30pm on SBSONE

Episode 6: The Cubans

01 October 2009 | 0:00 - By Sean Connolly
Sean recounts his meeting with the "Cubanadas", a dynamic group of Cuban women who show him how to cook their favourite dishes for their friend Margarita San Jose's 70th birthday celebration.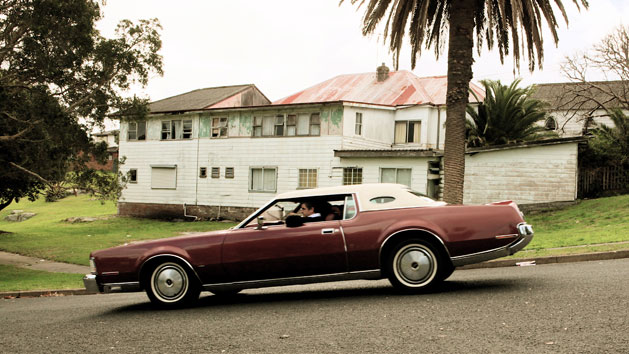 The Cuban women were really cool and Margarita had such an interesting story to tell. She showed me a photo of herself when she was younger with Fidel Castro and told me her story of meeting Che Guevara. When she was 15 she went to see him in his mountain hideout and asked if she could join the resistance. He said no that she was too young and to come back in a year, but by that time she'd gotten swept up in what was going on in her village, so she never went back to the mountains to see him.

What was really incredible about these Cuban women was this huge passion they have for their country. The love for their country was quite overwhelming. They're really patriotic. Magnolia, Margarita's daughter had decorated her house with Cuban flags and Cuban souvenirs for us.

They all love to play dominoes. It was fun to play with them even though it was a different kind of dominoes game to the one I was used to. It was nice because it reminded me of being back in England as a kid playing dominoes with my grandfather. They're really serious about playing. I think that British dominoes only go up to 6 dots but this Cuban version went to 9 dots, so their game goes for longer because they have more dominoes. The rules are much more strict as well - you can only play in groups of 4 – 2 people on each side.

I was blown away by their dancing. It seems like everywhere I have been shooting this series, food, music and dancing all go hand in hand. No one dances at Australian get togethers.

The marinated pig roasted in Anerys' special 'China box' was a lot of fun. It's done with an unusual technique where the coals go on the top of the pig rather than underneath for a kind of a slow cook. Conventional wisdom would dictate that heat radiates upwards, but with this one the coals were permeating the heat downwards. It still tasted like it'd been cooked the other way round though. Anerys and her husband had got the preparation and cooking down to a fine art... and the result was sensational. Everything was timed down to the very minute.

I have found that with all the families I have visited I have to leave everything I've learnt at the door. The things that, as a chef, I think would or wouldn't work don't necessarily apply. Like this way of cooking, where the coals are above the pig rather than below. Normally I'd think it doesn't work but it worked beautifully. Even to the point of getting a hypodermic needle and we were injecting the pig with Anerys' special marinade. We used a real medical syringe! We were injecting the pig's muscle with orange juice and thyme – it's a technique that I've never seen before and would never have thought to do. What it does is make the flavours permeate the muscle so a really nice flavour comes through the meat. But it's not a normal Cuban thing, it's just Anerys' own special thing.
top
Comments (1)
About this Blog
My Family Feast is a weekly half hour television show that will take us into the lives and cooking traditions of Australian immigrants and their families, as seen through the eyes of our host, award winning chef Sean Connolly.

Sean Connolly has had a passion for cooking since the day he enrolled as the only boy in his Yorkshire school's home economics class. Ever inspired by his grandmother's cooking, Connolly has become one of Australia's best chefs and recently opened his own restaurant, Sean's Kitchen, at Sydney's star city.
TV
Food
Films
Documentary
World News Australia
Sport
About SBS
Business
Internet and Technology
Cycling Central
Festival Reports
Tour De France