Old hands won't win new fans
14 October 2009 | 13:00 - By Jesse Fink
Brisbane Roar should take a gamble when appointing a successor to Frank Farina.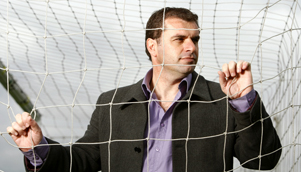 This football writer doesn't wish to put the mozz on John Kosmina's chances of taking over from Frank Farina at Brisbane Roar, a scenario suggested as a distinct possibility in the papers, but there are a couple of points of discussion that arise from it, even if, as expected and reported today by SBS, Ange Postecoglou signs on the dotted line as the struggling Queensland outfit's third coach in five seasons.

When Kosmina left Sydney FC in acrimonious circumstances and made such a hue and cry about how great it was to be back spending time with his family it wasn't difficult to feel genuine compassion for him. Though he was a divisive character and mostly unloved by the fans, Kossie was first and foremost a human being. He'd been put through the wringer and spat out.

Like me, you probably thought he'd turn his hand to something new, something less stressful. Like carpentry. Or gardening.

But no. Like a moth to a flame, Kosmina has shown with his comments that he'd consider the Brisbane job that he's quite prepared to keep coming back for more punishment.

I had started to even abide him as a commentator for Fox Sports, the provisional employer of his rival Postecoglou, despite the apparent hypocrisy of his having a job with the A-League's official broadcaster.

(You will undoubtedly remember Kossie's ill-tempered and bewildering spray when he defamed sections of the Australian football media as an "asylum" and some cross remarks made to Simon Hill in a post-match presser after the-then Sydney coach had a public "dust up" with Wellington Phoenix coach Ricki Herbert. If so nutty, why join them?)

Kosmina is, if nothing else, a football man. He had a great domestic and representative career as a player. He loves the game. He has knowledge. He has opinions and just as much as right as anyone else to express them.

But why, when Brisbane is making noises about trying to correct a perceived image of the club being ill-disciplined, would they consider plumping for a guy who is a byword for drama? Take a dart and throw it. You'll hit something. Stoushes with Kevin Muscat and Danny Allsopp. Verbal spats with Frank Farina and Ricki Herbert. Sideline bans. Those memorable media blow-ups.

If Brisbane wants more column inches, they couldn't ask for a better candidate than Kosmina. But right now I'm guessing they want less publicity and more stability.

Hence, so we are informed, the choice of A-League cleanskin Postecoglou. Someone to restore the gloss of the "brand". Someone to get Brisbane playing the attractive end-to-end football that is going to draw punters who have hitherto shied away from coming to Suncorp rolling through the turnstiles.

Kosmina didn't get Adelaide or Sydney playing what I consider attractive football, too frequently promoting a kick-up-the-guts-and-pray-for-the-best approach, so even if he got the job I don't expect he'd manage to change his record with Brisbane. Credit to the guy, though: he got Adelaide to the Grand Final, something Farina never managed to do while he was employed all those years in Queensland.

And that's perhaps what still makes Kosmina, despite his flaws, such a tantalising proposition to so many Australian football clubs. To win ugly is still to win. If not hired by Brisbane, he will come back with another club.

As for Postecoglou, his candidacy is just as underwhelming.

Much is made of his two NSL titles with South Melbourne in the late 1990s but more recently he failed spectacularly with the Young Socceroos and barely lasted more than six months with a lower-division Greek club called Panachaiki.

Like Kosmina, the guy most assuredly knows football, which is why Fox employ him to comment, but he's offering nothing new. His name is old soccer. Brisbane, in my opinion, would have been better off emulating the example of Sydney FC, who took a bold leap in hiring a relatively unknown but pedigreed Czech coach, Vitezslav Lavicka, and showing Kosmina the door.

In just under a dozen games in charge, Lavicka has the Sky Blues playing a brand of football fans of Sydney never thought they'd see.

Brisbane, by contrast, is going backwards at a rate of knots. I can't see Postecoglou turning them around any time soon.


:: For more Fink musings on the big issues in football, check out Half-time Orange on The World Game.

top
Join the discussion
About this Blog
The Finktank is more of what you've come to expect from Jesse Fink, The World Game's enfant terrible, but with a bent on the big issues in sport. No sport, no personality, no subject, is off limits.

Jesse Fink Jesse Fink is one of Australia's most popular football writers and sports columnists. He is the author of the book 15 Days in June: How Australia Became a Football Nation (Hardie Grant, $29.95) and writes twice a week as "Half-Time Orange" for The World Game and weekly for ESPN Star Sports in Singapore. He lives in Sydney.

TV
Food
Films
Documentary
World News Australia
Sport
About SBS
Business
Internet and Technology
Cycling Central
Festival Reports
Tour De France