Apple sets a course for the Future of Publishing and more
28 January 2010 | 9:23 - By Trevor Long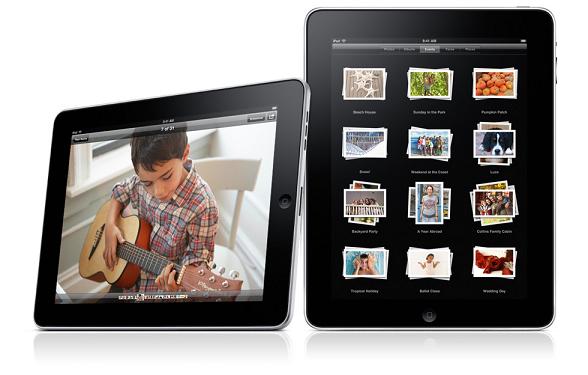 Well, there has a been a lot written today already, just hours after Steve Jobs announced the iPad to the world.
Firstly, let me say - the name - it's not the best, but then again what did we think of iPod when it came out!
Aside from that, this is a game changing device, not because it's better than netbooks, but because it defines a new market segment.
The Amazon Kindle is the king of e-book readers today, and there is a clear need for that device - you see the Kindle allows you to read for hours on end without any 'eye strain' from a bright screen, and you can do it out in the open space of a park, or the beach. You can't do that with the iPad - be clear, this device will be a pain outside in the sun - the glass screen will likely be as annoying as a MacBook pro glass screen out in the open - the glare is amazing.
You don't need me to tell you what it is, that has been written everywhere - it's more than just a bigger iPod Touch but for simplicity think of it that way because it allows you to use apps like the Touch or iPhone. The key difference is the size and power - this device will run new portable versions of the Apple iWork suite for word processing, presenatations and spreadsheets.
So, what could the future look like for this device - who's industry will be turned on its head like the music industry revival through the iTunes revolution?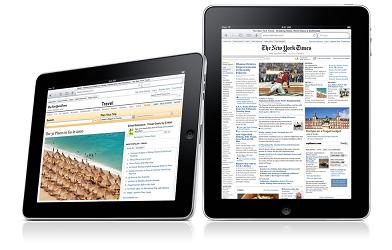 Magazines - That's one big area I firmly believe could be revolutionalised.
So imagine this, you're at home on a Sunday afternoon - you've got the Cricket on and they are in a tea break. Pull out the iPad and log onto the iTunes / iBook store and grab the latest version of WHEELS Magazine for $2.99 or $4.99 - who knows.
You flick through the pages with the exact same look as you would on the actual magazine. Double tap an item to zoom it out, click on links within articles or advertisments to visit their websites.
Then your wife comes downstairs, the cricket starts again, you hand over the iPad and she purchases the very latest New Idea - not just this week's version, but today's version - updated with the news that Brad and Angelina are STILL together. She did that without paying because she already has a monthly subscription to the iMagazine.
I know it's just one sector, one usage, but when you consider how we now purchase a single song without thinking, or an app for $0.99 you can imagine the revenue that will flow through simple incremental purchases.
Steve Jobs even mentioned today that they (Apple) have some 125 million customer accounts with 1 click credit card purchasing enabled - that's a lot of people willing and able to make simple purchases from any apple device.
Add to that the gaming market - Nintendo this week announced they had sold more than 760,000 DS units in Australia alone - so, think portable simplistic gaming just like the Flight Control style apps we're already seeing on the iPhone, then add some comprehensive gaming from EA and the likes and you have yourself a compelling gaming console to compete with the DS.
This is a very exciting event, and device - what the future holds we will only have to wait and see.
By no means is this a Netbook replacement - I need my netbook, I need the simplicity of the keyboard and screen connected and sat simply on my lap for easy typing and use while on the go. However, my netbook cannot do the fast processing and gaming that even this new device can do - simply because of the application development that is occurring specifically for this platform.
What do you think? game changer - or meh?

top
Comments (4)
Join the discussion
About this Blog
Tech Life takes a look at the latest and most useful technologies for your life. Trevor Long presents Product reviews and opinion on all things technology right here at SBS.com.au

Trevor Long
A gadget lover for many years and keen early adopter of anything technology, Trevor Long has over 13 years experience in the Media, and for the same amount of time has been an Internet developer and consultant.
He currently hosts his own weekly Technology news, information and talk back program on Sydney Radio as well as blogging right here at SBS.com.au.
Everyone has 'that guy, or that friend' or family member you call when you've got a problem with your TV, Hi-Fi or Computer - Trevor Long is 'that guy'.
Follow Trevor on Twitter @trevorlong
TV
Food
Films
Documentary
World News Australia
Sport
About SBS
Business
Internet and Technology
Cycling Central
Festival Reports
Tour De France