What in the world are you eating?
Why are tomatoes so popular?
29 January 2010 | 1:59 - By Phil Lees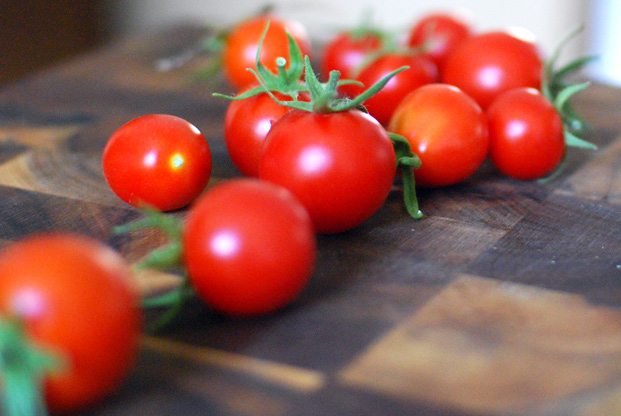 Living in the tropics, the only fruit that I ever missed was the tomato. You could find them in almost every local market alongside what I considered the most exotic fruits - in Cambodia, they were commonly used in local soups and salads - but they weren't quite right. They were most often green or just ripening; a distant reminder of an excellent Summer-ripened tomato.

Summer in Australia is when the largest gap in quality opens between the tomatoes that can be bought from your average supermarket and what you can grow. While certainly improving, the supermarket tomato looks about as edible as a cricket ball compare to what can be grown in a pot or a backyard patch. Tomatoes are a fruit that are unviable for a supermarket to stock when they are at their best; that state of thin dripping ripeness directly from the vine. Ripe tomatoes and especially thinner-skinned varieties are not suitable for packing, storing and shipping in bulk.

The bulk of Australia's tomatoes for eating fresh are grown in Queensland where they can be harvested throughout the entire year, bringing that illusion of aseasonal abundance to your nearest supermarket whenever you visit. Some are picked green then ripened with ethylene gas which mimic the natural process; if you're ever keen to try this for yourself, place a few tomatoes in a paper bag with a ripe banana - bananas release ethylene. However if tomatoes are left on the vine to ripen, they concentrate more sugars, acids and aroma compounds and are thus tastier.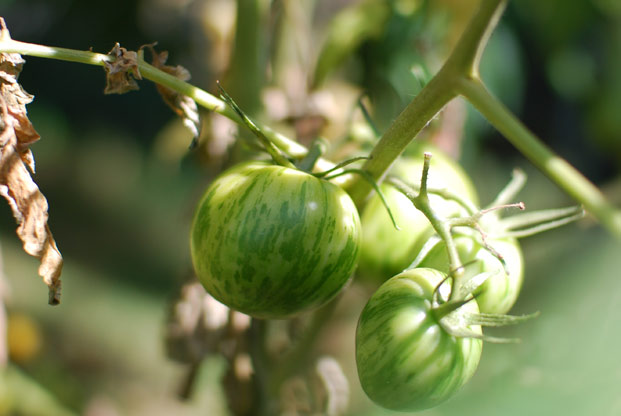 Tigerella tomatoes, green on the vine

So why is the tomato so popular?

Harold McGee's argument in his book On Food and Cooking is that ripe tomatoes contain a relatively low sugar content for a fruit (around 3%) but make up for it with an "unusually large amount of glutamic acid...as well as aromatic sulfur compounds. Glutamic acid and sulfur compounds are more common in meats than fruits, and so predispose them to complement the flavor of meats, even to replace the flavor, and certainly to add depth and complexity to sauces and other mixed preparations". Glutamic acid is best known in it's crystalline salt form as MSG.

I beg to differ. While the glutamic acid does lend tomatoes that umami taste that is difficult to find in other fruits or vegetables, the prime tomatoes are best enjoyed by themselves rather than with meat. They do benefit from any chance that you get to combine another umami component with them like parmesan cheese but nothing beats a fresh tomato alone.

For me, part of the joy is just growing them. They're the big payoff from the Summer garden, the edible proof that you are doing something good in the world and the largest single cause of fits of home-gardener monomaniacal glee.


top
Comments (5)
Join the discussion
About this Blog
A blog about what the world eats, when and where it eats it, and why it matters to us all. Only much less ambitious than that sounds and with more excruciating puns.

Phil Lees grew up in rural Victoria, the first generation in his family to not have lived on the farm and thereby not slaughter their own meat.

In 2005 he moved to Cambodia and started the nation's first food blog, Phnomenon.com, named after the best pun that he has ever made. It turns out that Cambodian food is delicious and unlike the warnings in most guidebooks, is not likely to kill you with any immediacy. Gridskipper called him a "national treasure". Lonely Planet's Greater Mekong guide called him "the unofficial pimp of Cambodian cuisine". The New York Times laughed at a funny hotdog he saw.

Phil makes a mean sausage, a hoppy pale ale, a modest laksa. He owns three barbecues and is in the market for a fourth.

TV
Food
Films
Documentary
World News Australia
Sport
About SBS
Business
Internet and Technology
Cycling Central
Festival Reports
Tour De France