Amazon cuts prices in tiff with Penguin
11 May 2010 | 9:04 - By Stefano Boscutti
In the latest round of the book pricing wars, Amazon.com has begun selling a number of new hardcover books published this month by Penguin for only $9.99 amid a dispute between the two companies over electronic books.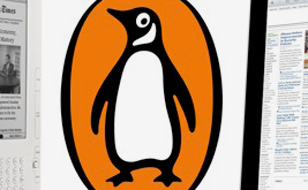 Penguin stopped providing digital editions of new titles to Amazon because Penguin and Amazon haven't yet struck an agreement on a new "agency" pricing model, in which publishers set the retail prices of their e-books. Out of the five major publishers that struck an agency-pricing deal with Apple, Penguin is the only one that hasn't yet reached an agreement with Amazon. Since Amazon can't sell the digital editions of Penguin's books, it is, in effect, showing its customers that Amazon is still the place to go for discount pricing. The low price also serves to put pressure on Penguin, as publishers passionately dislike the steep discounts. Many publishers say a $9.99 price tag on a new hardcover book cheapens the value in the minds of consumers. Cut Penguin's prices? More like slash it's throat.

http://online.wsj.com/article/SB10001424052748703572504575214492194024292.html
top
Join the discussion
About this Blog
New New Media looks at how our mediascape is exploding to bits. How the latest technology and the internet are changing the way we live, work and play. How the latest media is shaping us all.

Stefano Boscutti is an executive creative director and strategist. He's like a better looking version of Todd Sampson. He also has an abiding faith that stories and wordplay (and not powerpoint presentations) will change the world.
TV
Food
Films
Documentary
World News Australia
Sport
About SBS
Business
Internet and Technology
Cycling Central
Festival Reports
Tour De France