A dark day on the farm
26 November 2010 | 11:29 - By Matthew Evans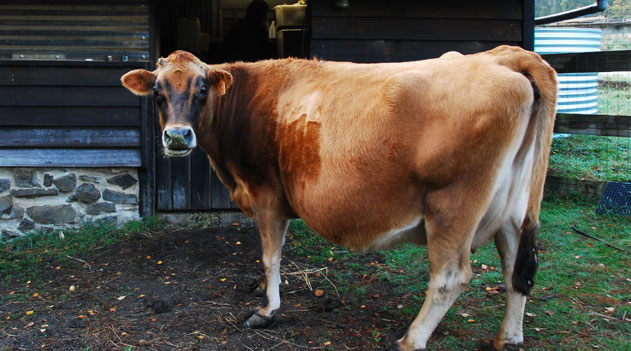 Maggie fell ill and died. I don't want to talk about it.
top
Join the discussion
About this Blog
Ever wondered what it'd be like to leave a cushy city job and set up a small farm without any experience of rural life? Join Matthew Evans as he adjusts from being a restaurant critic to learning exactly where his food is coming from, on a farmlet in Tasmania's beautiful Huon Valley.

Matthew Evans was once trained as a chef, before crossing to the dark side of the industry and becoming a restaurant reviewer. After five years and 2,000 restaurant meals as the chief reviewer for The Sydney Morning Herald, Matthew realised that chefs don't have the best produce in the land, normal people who live close to the land do. So he moved to Tasmania, to a small patch of earth where he's raising pigs and sheep, milking a cow and waiting for his chickens to start laying.
TV
Food
Films
Documentary
World News Australia
Sport
About SBS
Business
Internet and Technology
Cycling Central
Festival Reports
Tour De France