Cheeditha in Crisis
11 March 2011 | 0:00 - By
Nothing prepared video journalist Jennifer Curtis for what she saw in Cheeditha, WA.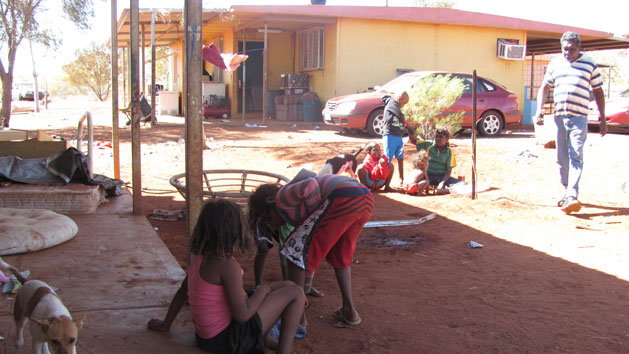 I flew to the Pilbara in north-Western Australia recently to film for Living Black for a week. As the new WA Correspondent for SBS, I knew this would be an eye opening and educational trip that would give me a much better understanding of some the SBS listeners and viewers.

The first story I covered was Cheeditha, which sits just outside Roebourne, a few kilometres north of Karratha. I had been liaising with the local Julurawlu Aboriginal Corporation which took over the management of the community housing last year from the State Government.

I'd been told the village was really run down and in dire need of funding because its maintenance had been under funded by the Housing Department for many years. I visited the community on a rainy afternoon in February and nothing could have prepared me for what I saw; extremely dilapidated homes with up to three families crammed in each. Water was pouring through every ceiling of the one house I entered (even through the lights) and the residents did what they could to capture it in buckets placed strategically over the floor.

The Yindjibarndi people who live in them are proud people and they spoke of their unhappiness at having to live in such deplorable conditions. I have visited Aboriginal communities before but the standard of homes was much better than those in Cheeditha, and it saddened me to see people living like this, in the heart of one of the country's wealthiest mining areas. How can there be such wealth and poverty sitting side by side?

The residents explained they had repeatedly pleaded with the State Government while the homes were under its control to help them, yet the houses became increasingly under-maintained, forcing them to take matter into their own hands. This move, however, has not resulted in extra funding and now that the Government has refused to help them financially anymore, they are at their wits end.

They told me about their deep frustration at not being able to improve their situation and their feelings of utter hopelessness. To make matter worse they have now discovered the water pipes are made of asbestos and cracking badly; so much so some days they don't even have running water.

Cheeditha has made me realise how much I take for granted in respect of living standards, and I think many Living Black viewers will be surprised at Cheeditha's plight.
top
Comments (4)
Join the discussion
About this Blog
TV
Food
Films
Documentary
World News Australia
Sport
About SBS
Business
Internet and Technology
Cycling Central
Festival Reports
Tour De France