Precious Sea
20 April 2011 | 0:00 - By
Anindilyakwa elders shared their fears with video journalist Allan Clarke.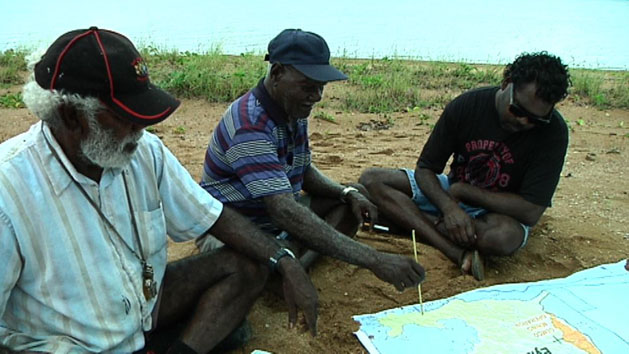 Sitting in the Gulf of Carpentaria, near Arnhem Land in the Northern Territory, Groote Eylandt is surrounded by some of the most pristine waters in Australia.

Teeming with life, the gulf is home to pods of dolphins, sharks, turtles and dugong, for Anindilyakwa people the waters are an intrinsic part of cultural life.

They believe invisible songlines criss-cross the water, connecting Groote to the mainland.

Songlines are like roads on a map: the songs contain directions, reveal sacred locations and ceremony sites and act as a pathway for spirits.

But these waters are not only valuable to the Anindilyakwa. There is believed to be a vast amount of manganese, a trace mineral commonly added to steel and iron to strengthen them, in the sea bed surrounding Groote.

These reserves could be worth billions of dollars and companies have been quick to take out leases for future exploration and mining.

The idea of the area being disturbed has distressed Anindilyakwa elders. They say that if operations go ahead their songlines will be gone forever.

While they have native title over the island, meaning they have a say in what happens on the land, this does not extend to the sea.

Thus with no real power to stop any future mining ventures in the Gulf, elders feel disempowered and are terrified customs that have remained unchanged for thousands of years will suddenly be destroyed.
top
Comments (6)
Join the discussion
About this Blog
TV
Food
Films
Documentary
World News Australia
Sport
About SBS
Business
Internet and Technology
Cycling Central
Festival Reports
Tour De France