Company profits down
30 May 2011 | 15:10 - By Ricardo Goncalves
RICARDO'S BUSINESS: Adding weight to the possibility of an interest rate reprieve next month, new ABS figures show profits unexpectedly fell in the March Quarter, as the impact of the Queensland floods eroded company earnings.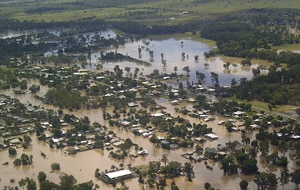 For the year to date, company profits are up almost 10 per cent, but almost all of that has been made by mining related companies, reiterating Australia's two speed economy.

Not all businesses are making money, adding weight for the case for no interest rate rises in the short term.
top
Join the discussion
About this Blog

Ricardo Goncalves Ricardo Goncalves is a Presenter / Reporter for SBS World News Australia

TV
Food
Films
Documentary
World News Australia
Sport
About SBS
Business
Internet and Technology
Cycling Central
Festival Reports
Tour De France