The Power of Taste Compels You
16 September 2011 | 12:10 - By Manny Tsigas
Being the film-whore that I am, I've experienced considerable, but equal amounts of pleasure and pain from movies based on comic books.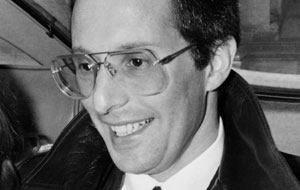 But over time a handful of filmmakers (from Tim Burton and Christopher Nolan, to Frank Miller and Zack Snyder) have shown it's a genre that can produce just as much pathos, plot development and multi-dimensional characters as any other.

In any case, one celebrated director has had a gutful.

"It's harder and harder to do (original adult material) in this climate of American film... which is mostly concerned with movies that are comic books, and remakes," complains William Friedkin.

The icon of 1970s cinema said his own classics "The French Connection" (which won him an Oscar for best director) and "The Exorcist" would not be made today by movie studios.

"The audiences have changed," he says. "They are conditioned by television and television is aimed at the lowest common denominator. Their expectations are lower."

"When I started directing, (studios) were run by people who had made films. Today they're former agents or lawyers and (the studios) are owned by gigantic corporations that have to appeal to the lowest common denominator."

You may not agree with everything Friedkin says, but a couple of points are accurate.

This year has seen a superhero glut ("Green Lantern," "Thor," "X-Men: First Class," and "Captain America: The First Avenger"). The films vary in quality, but all have made a significant mark at the box office.

The only thing outnumbering them are the remakes Hollywood is due to release. This week alone has seen two more announced, along with a sequel for a much-loved cult classic.

But once they're out, chances are they won't go as badly at the box office as the indy horror flick "Creature" (and check out the trailer, which has more blackouts than a Grateful Dead concert).

top
Join the discussion
About this Blog

Manny Tsigas
Manny Tsigas is a reporter for SBS World News Australia.
TV
Food
Films
Documentary
World News Australia
Sport
About SBS
Business
Internet and Technology
Cycling Central
Festival Reports
Tour De France