Scene one, AACTA one
01 December 2011 | 17:01 - By Manny Tsigas
It's got a new name and a new time, but will that be enough to renew interest?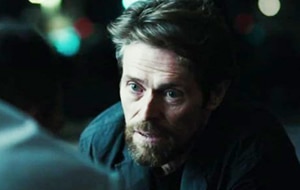 For those who actually care about local cinema, the ceremony once known as the Australian Film Institute Awards (or AFIs) has become the Australian Academy of Cinema and Television Arts Awards (or AACTAs). I guess some puns just write themselves.

The inaugural ceremony will take place early next year to coincide with the rest of the world's film award season (namely the Oscars in February).

Our six best picture nominees are as ecclectic as ever, but despite one of them standing head and shoulders above the rest in terms of box office success ("Red Dog" raked in more than $20 million), "The Hunter" has emerged the critical favourite with 14 possible gongs (ranging from visual effects to screenplay).

The nominees were announced earlier this week, and you can access the full list (including 13 for a certain special broadcaster) right here.


One film that won't be crawling into Australian cinemas is "The Human Centipede II (Full Sequence)" following a review by the OFLC.

It had been classified R18+ back in May, and even made its local debut at the Brisbane Film Festival.

But after an objection from the New South Wales Attorney General, it was shot down by the Classification Review Board over its "gratuitous, exploitative or offensive depictions of violence".

Speaking of bans, an Iranian IT magazine says gamers have been prohibited from buying the popular videogame "Battlefield 3", because it depicts US forces launching an assault on Tehran.

And after suffering a massive stroke, US comedian Patrice O'Neal has died aged 41.
top
Join the discussion
About this Blog

Manny Tsigas
Manny Tsigas is a reporter for SBS World News Australia.
TV
Food
Films
Documentary
World News Australia
Sport
About SBS
Business
Internet and Technology
Cycling Central
Festival Reports
Tour De France