Viking River Cruises
17th September 2012 | 11:59 AET
---------------- ADVERTORIAL CONTENT ----------------



With 174 years river cruise heritage, Viking River Cruises offers the discerning traveller experiences and unique access to history and culture unlike any other.
Every destination is made more fascinating with a wealth of included guided tours, sumptuous cuisine, enriching lectures and demonstrations and entertaining performances. Surpass just seeing a place and truly discover a sense of place. Inspirational river cruise holidays with Viking River Cruises, the world's most award winning river cruise line. Now also launching "Taste of" series offering Guests culinary footnotes to each destination.
> Viking River Cruises on Facebook
> Viking River Cruises on YouTube
Experience the flavours of Europe with Viking
St. Petersburg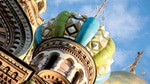 Watch Chef Josef create a favourite Russian dessert with a twist. Discover how easy it is to prepare!
More
The Viking Experience
The New Longships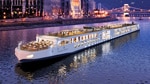 Inspirational holidays call for inspirational ships, discover how Viking are raising the bar in river cruising.
More
Exceptional Customer Service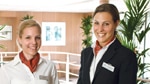 With a customer satisfaction rating of 99.7%, discover why Viking is the world's leading river cruise line.
More
Featured Food & Recipes
Hot Tips
More
Onions
When caramelising sliced onions, add salt to stop the onions from burning and aid the caramelising process.
Glossary
More
Flat Wok Shovel
Called a 'chan'. A versatile tool used to flip and toss ingredients when stir-frying, also used to measure sauces and remove cooked food from the wok to a serving plate.