Gourmet Farmer
Matthew Evans
Subscribe
Ever wondered what it'd be like to leave a cushy city job and set up a small farm without any experience of rural life? Join Matthew Evans as he adjusts from being a restaurant critic to learning exactly where his food is coming from, on a farmlet in Tasmania's beautiful Huon Valley.
Matthew Evans was once trained as a chef, before crossing to the dark side of the industry and becoming a restaurant reviewer. After five years and 2,000 restaurant meals as the chief reviewer for The Sydney Morning Herald, Matthew realised that chefs don't have the best produce in the land, normal people who live close to the land do. So he moved to Tasmania, to a small patch of earth where he's raising pigs and sheep, milking a cow and waiting for his chickens to start laying.
16 December 2011 | 10:28 - By Matthew Evans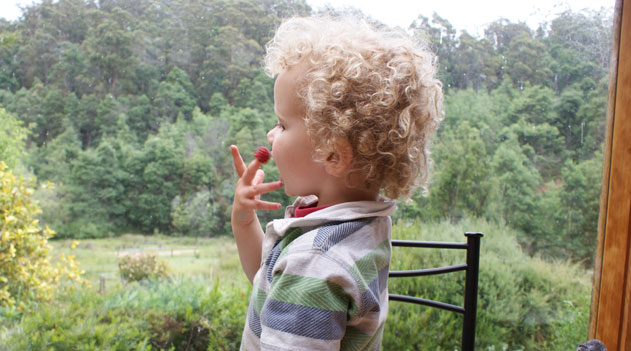 Growth. Abundance. The full flush of the season. I stand in awe of the bounty in the garden. Purple-podded peas, fat in their shells. Sweet green peas, sugar snaps, broad beans, artichokes (well, a couple). Sure, the asparagus has been let go to fronds and the tomatoes are a mere fantasy on the vine at this stage, but everywhere else there's stuff growing to maturity. Plants adore daylight as well as warmth, and while we don't get super hot or even very warm springs, the garden looks amazing.
Featured Food & Recipes
Hot Tips
More
Rice
Rice is a basic staple, always cooked fresh and steamed. The water used to rinse the rice (before cooking) is later used to impart flavour and thicken soups. Leftover rice is also reserved, to be fried with garlic and oil for a dish called sinangag.
Glossary
More
Labneh
Labneh is a type of cheese made from draining the moisture from yoghurt.