Gourmet Farmer
Matthew Evans
Subscribe
Ever wondered what it'd be like to leave a cushy city job and set up a small farm without any experience of rural life? Join Matthew Evans as he adjusts from being a restaurant critic to learning exactly where his food is coming from, on a farmlet in Tasmania's beautiful Huon Valley.
Matthew Evans was once trained as a chef, before crossing to the dark side of the industry and becoming a restaurant reviewer. After five years and 2,000 restaurant meals as the chief reviewer for The Sydney Morning Herald, Matthew realised that chefs don't have the best produce in the land, normal people who live close to the land do. So he moved to Tasmania, to a small patch of earth where he's raising pigs and sheep, milking a cow and waiting for his chickens to start laying.
27 June 2012 | 9:52 - By Matthew Evans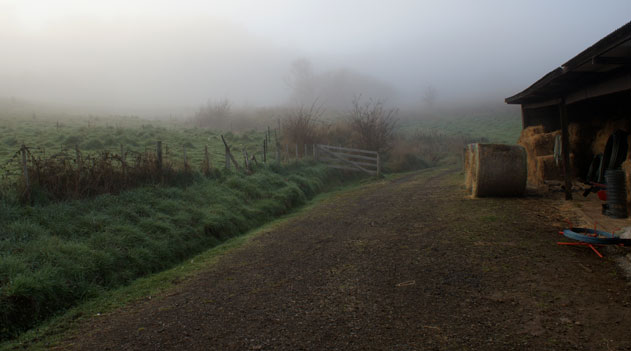 It's a curious thing, fog. As thick as porridge, as soft as down. As wet as rain and as stubborn as a young boar (or a two year old). We have it swing in on occasion where we live; dense, white clouds of mist that don't billow or shift, but rather settle on the place like a squatter on the land.
13 June 2012 | 14:50 - By Matthew Evans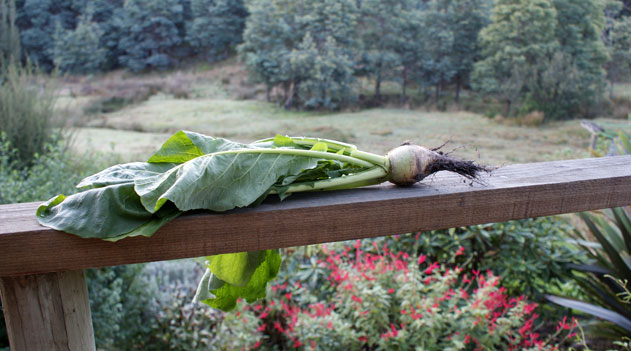 There are days – many, many days – when all I can see is work to be done. Not in a bad way, but with a skip in my heart and a lump in my throat. As we turn an old farm that has had a few fallow years into what we hope will be a viable mixed holding, I get a little goose pimply. Will we be able to milk cows at the new farm? If so, by hand or machine?
Featured Food & Recipes
Hot Tips
More
Rescuing burnt garlic
Burning garlic will make it taste bitter and unpalatable, however if you do burn your garlic while heating it in olive oil (the basis of so many French and Italian meals) simply strain out the garlic pieces - the oil will have taken on much of the flavour of the garlic already and will impart this through your dish.
Glossary
More
Manchego
Made from ewe's milk, it is a Spanish cheese that originated in La Mancha. The cheese is very fatty and firm to the touch.