What in the world are you eating?
Should food writing be funny?
03 April 2011 | 22:39 - By Phil Lees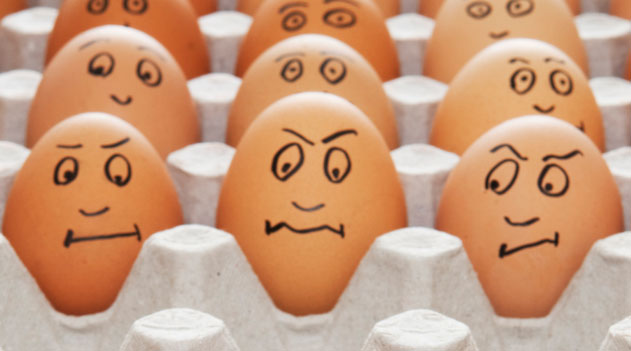 In a few paragraphs dripping with his trademark bile, Anthony Bourdain last week burned a hole through the James Beard Foundation Awards – the journalism section of which is the closest analogue in food writing to a Pulitzer. Unless you actually manage to win a Pulitzer for food writing.
The James Beards have added a new section for food humour, within which Ruth Bourdain is nominated. Ruth Bourdain is a fictional Twitter account which mashes up the tweets of the former editor-in-chief of Gourmet Magazine, Ruth Reichl, with the coke-snorting sweariness of a young Anthony Bourdain. On his blog, Anthony Bourdain writes:

I am, however, rooting for Ruth Bourdain to win in the new humour category. Because I'm pleasantly surprised to find the Beardies even discovering the existence of a sense of humour... and because, apparently, some in the food writing 'community' are said to be peeved that such an unserious, unidentified, uncontrollable and, well, funny candidate might be honoured by the purported 'Oscars of Food'. It is said that some feel his/her nomination 'cheapens' the enterprise.

Coming from a profession whose vast majority spend their hours and days writing about 'kicky new muffin recipes' , 'Pie: The Next Big Thing' or attending launches for bottled water, restaurant openings, and anywhere they can fill their plastic-lined pockets with free food and swag, the whole notion of someone – anyone – 'cheapening' the business sounds like a bunch of old hookers complaining about the new girl who kisses on the lips.

When one of the 'lions' of the food-writing business – and I am NOT talking about Alan Richman – has been famously and openly shaking down the subjects of his 'reviews' for free food, drinks, vacations and other things of value for years with absolute impunity, it's hard to imagine anyone 'cheapening' anything about the business. When your gold standard behaves like a shady garbage contractor, and you are complicit in your silence, you can hardly complain.
I wonder if when Bourdain spoke of a lion of the industry that it was an aggrandising allusion to himself. I hardly think that he is paying for a good deal of the meals that go into making his show. It's also a bit disappointing coming from him, simply because his fans will take it as a given that on the whole, food writers are on the take.
Kat Kinsman, who's on the James Beard committee, takes on the cheapening of the enterprise argument over at her blog – her view was that Ruth Bourdain was exactly what they were after when she championed the humour category – and food didn't become suddenly funny at the turn of 2010.

It's been funny ever since humans discovered bananas.
top
PLEASE NOTE: All submitted comments become the property of SBS. We reserve the right to edit and/or amend submitted comments. HTML tags other than paragraph, line break, bold or italics will be removed from your comment.
Featured Food & Recipes
Hot Tips
More
Yorkshire puddings that rise
Bring your ingredients (egg, milk and flour) to room temperature before combining. This will help the puddings to rise in the oven, as the warmth will create the steam earlier, thus creating the puff in the puddings.
Glossary
More
Soba
Japanese buckwheat noodles made with fresh buckwheat in season. Prized for their health properties, they are used in soups or served "dry", blanched and accompanied with meat or vegetables and soy and Mirin.