French Cuisine
Special Utensils
Copper pots and pans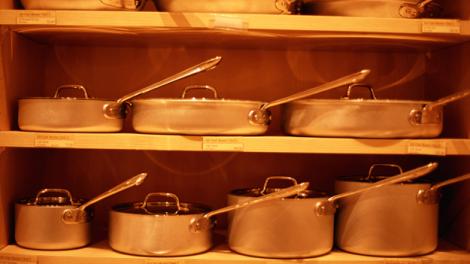 They should have a heavy base which holds and spreads heat well. Enameled cast iron is also good. Iron and aluminum are poor heat conductors and tend to discolour food.
Casserole dishes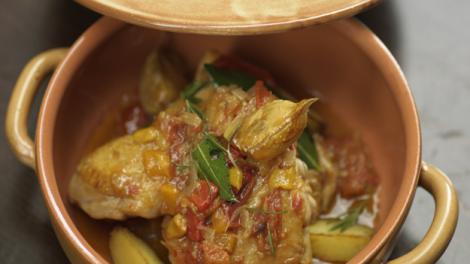 They should be heavy based with a lid that is also ovenproof.
Fry pan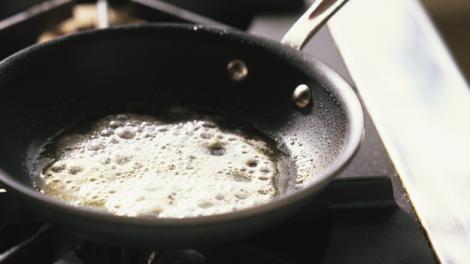 A fry pan has sloping sides for browning and tossing small food.
Saute pan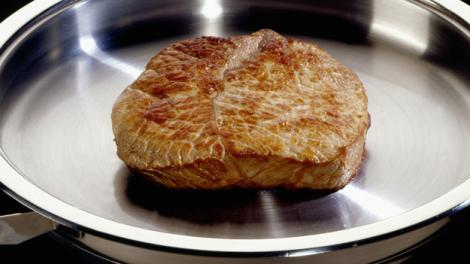 A saute pan has straight sides and is used for browning meat.
Crepe pan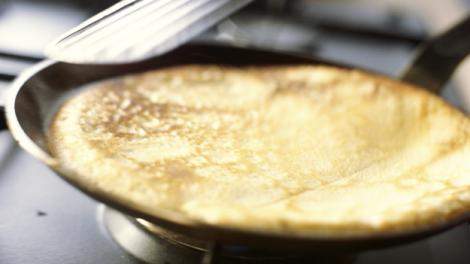 A crepe pan is a very shallow, almost flat fry pan specially designed to make crepes. A must in all French kitchens.
Knives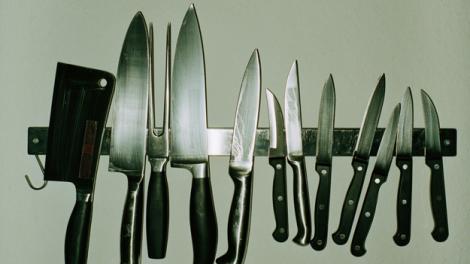 Knives should be ultra sharp. It's recommended to have 3 main types: a cook's knife, a paring knife and a chopping knife.
Moulds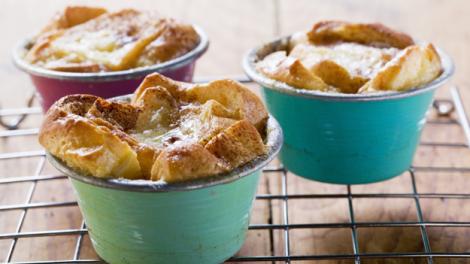 Souffle moulds made from porcelain; also used for creme brulee, creme caramel, chocolate mousse. There are numerous dessert moulds. Coeur e la creme uses a heart shaped porcelain mould with holes in the base to drain the moisture from the cream and cheese mixture. Other moulds include those for Brioche, croquembouche and babas au rhum.
Whisks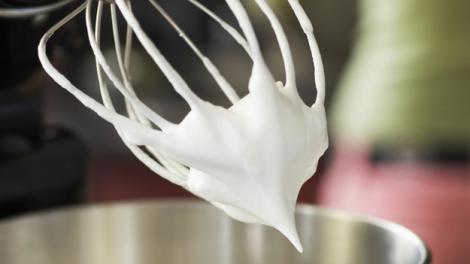 For whipping, beating, making sauces; the all-purpose mixing tool
Tamis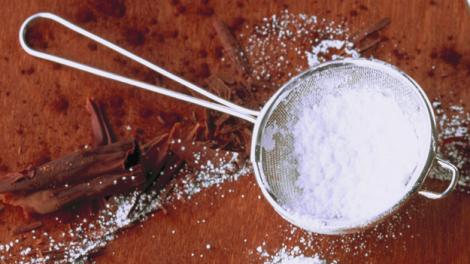 A round very fine sieve used for sifting flour and making the finest mashed potato and purees.
Featured Food & Recipes
Hot Tips
More
Bread crumbs
You can easily turn unused bread into breadcrumbs. Lightly dry the bread in a moderate oven and then pulse in a food processor until desired coarseness. Do not use stale bread as this will result in stale tasting bread crumbs.
Glossary
More
Essence or Extract
Concentrated aromatic extract. Commonly used are vanilla pods, almonds, anchovies or coffee beans are used to flavour and enhance foods, and also available in synthetic form.