Egyptian Cuisine
Special Utensils
Tagine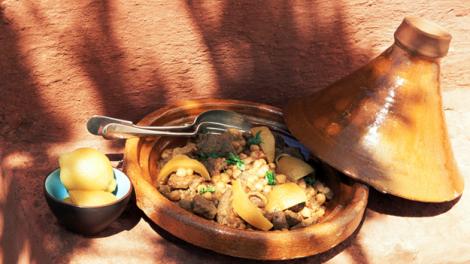 Like their Moroccan cousins, the shallow terracotta plates with their conical lids are versatile for slow-cooking both on the stove top and in the oven.
Featured Food & Recipes
Hot Tips
More
Toasting spices
Toasting whole spices in a dry pan can help to bring out the essential oils and the flavour in the spice, however be careful to taste as you add the spice to your dish as the flavour will have changed and you may need less. Toasting pre-ground spices is a little trickier and it can ruin the flavour of the spice altogether.
Glossary
More
Soursop
Also known as guanabana, a large dark-green tropical fruit with fleshy spikes and tangy, pleasantly flavoured white flesh. Can be used to make drinks and smoothies or pulped into desserts but the skin is not edible.