Japanese recipes and Japanese food
About Japanese Food
Japanese food is refined and elegant, its preparation and presentation honed over the centuries so its flavours are pure and delicate. Like many of the most highly developed cuisines on earth, Japanese food celebrates and highlights the flavours, textures and colours of seasonal produce. The first produce of the season is prized.
As well as exquisite flavour, visual beauty is paramount; the type of plate or dish is as important as what is on it. The Japanese have also perfected the concept of negative space; where the empty parts of a serving platter serve to emphasise the beauty of the food placed on it.
More
Featured Businesses
For further information about the businesses featured in the Japanese epidode of Food Safari,
click here
.
Key Ingredients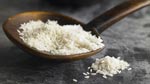 Make sure your kitchen is stocked with these essential ingredients.
More
Special Utensils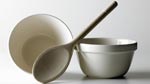 Find out which special utensils you'll need on hand during cooking.
More
Tips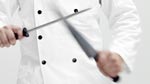 These expert tips will help you achieve the perfect balance of flavours.
More
Latest Recipes
Japanese Restaurants
Displaying 10 of 678 Japanese Restaurants.
Featured Food & Recipes
Hot Tips
Italian flavour
For maximum flavour, tear basil. Cutting it on a chopping board leaves some of the flavour on the board.
Glossary
Genoise
A classic, fine-crumbed French sponge cake. It is made by beating warm whole eggs with sugar until the mixture more than triples in volume, then folding in flour and sometimes melted butter.