Cypriot recipes and Cypriot food
About Cypriot Food
For an island of just more than 1 million inhabitants, Cyprus certainly punches above its weight in terms of history, religion, culture and cuisine. According to Greek myth, this eastern Mediterranean island was the birthplace of the goddess Aphrodite, and its natural blessings are numerous: a rugged coastline with sand or pebble beaches, rocky shores, sun-baked plains and forested mountains, and one of the best climates in the world.

With its hot dry summers, relatively mild winters and seemingly endless sunshine, it is little surprise that winemaking has been of great importance in Cyprus for millennia. Wine has been enjoyed in abundance on the island – and even exported – since Greek, Roman and Egyptian times, and is still an integral part of its cuisine, enjoyed with food and put to good use as a marinade for meats and seafood.
More
Featured Businesses
For further information about the businesses featured in the Cypriot epidode of Food Safari,
click here
.
Key Ingredients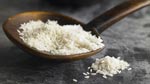 Make sure your kitchen is stocked with these essential ingredients.
More
Special Utensils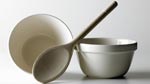 Find out which special utensils you'll need on hand during cooking.
More
Tips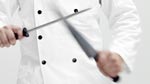 These expert tips will help you achieve the perfect balance of flavours.
More
Latest Recipes
00:02:004
Play Video
Featured Food & Recipes
Hot Tips
Seasoning meat for Goulash
After you have diced your meat for the goulash place it in a plastic bag and add flour and salt and pepper. Twist the top of the bag to seal and give it a good shake. This will ensure that all the meat is evenly coated in the seasoned mixture before you brown it.
Glossary
Green Mango
Any unripe mango, used mainly raw - in salads and side dishes. It has a more tart taste than ripe mangoes.