Broome recipes and Broome food
About Native Australian Food
Before European settlers arrived in Australia there was a thriving food culture, a food culture that had happily sustained the Aboriginal people for tens of thousands of years.However, that food culture, often referred to as bush tucker, has been largely ignored over the past 200 years.
It is estimated that there are up to 5,000 different native food species (almost 20% of Australia's native flora and fauna) that were utilised by the Aboriginal people.
Traditional bush tucker is innovative and unique: food sources extend from the swollen abdomens of honey ants to witchetty grubs, from goanna to nectar-baring flowers such as the bottlebrush.
As much of Australia's native fauna is unsafe to be eaten raw, many different techniques were employed to render them palatable. Vegetables and seeds were pounded and sometimes hung in bags under running water to wash them clean of poisonous attributes.
Most of the animal meat is cooked on open fires, while bark troughs are used to boil foodstuffs. The use of these traditional native foods has been severely hampered since the arrival of the European settlers.
The loss of traditional land coupled with the availability of non-native foods has resulted in a near-abandonment of this style of cooking. Up until the 1990s the only native Australian food product being commercially cultivated was the macadamia nut.

Fortunately Australia's native foods have faced a revival over the past couple of decades. This new industry is based on a number of advantages: native foods are naturally adapted to Australia's environment, they are ecologically sound, and they are more resistant to Australia's extremes in temperature and rainfall.
In addition to the botanical produce there is a wider availability of native Australian animal products on the market. It is not uncommon to find kangaroo meat in the aisles of the supermarket (the sale of kangaroo meat was only recently legalised, however it has quickly become popular due to its lean meat).
Many restaurants are also embracing these new products serving emu, crocodile, yabbies and eels in addition to flavouring their dishes with bush tucker spices. There are now producers all over the country supporting these new industries, from Tasmanian pepper to Victorian eel farmers and in particular an innovative group of growers in South Australia who have initiated significant plantings of quandongs, bush tomatoes, and native citrus.

Featured Businesses
For further information about the businesses featured in the Native Australian epidode of Food Safari,
click here
.
Key Ingredients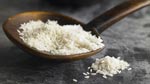 Make sure your kitchen is stocked with these essential ingredients.
More
Special Utensils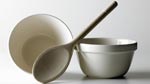 Find out which special utensils you'll need on hand during cooking.
More
Tips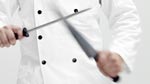 These expert tips will help you achieve the perfect balance of flavours.
More
Featured Food & Recipes
Hot Tips
Red wine or white wine?
The general rule with wine is that red wine, with its richer and deeper flavours, is a great accompaniment to red meats, while white wine works well with white meats (fish and chicken). However take time to experiment, there are plenty of exceptions to the rules and with wine the rules are definitely made to be broken.
Glossary
Mustard Seed
Seed of the mustard plant. Used ground as a seasoning for pickling, sauces, and for prepared mustard condiments.