Maltese recipes and Maltese food
About Maltese Food
The rocky island of Malta is home to some beautiful rustic recipes that sing of Mediterranean flavour and freshness. Maltese cuisine is truly peasant cuisine, using vegetables in season, home-made cheeses and some of the cheaper cuts of meat. These are cooked slowly with fresh tomatoes, parsley and garlic to create tender stews with lots of flavour.
One of the famous meat dishes is bragioli or beef olives, a rolled stuffed piece of meat cooked slowly. Rabbit is also extremely popular and many Maltese families raise their own. Meals are large and served communally - the famous baked pasta pie timpana generally feeds a small army of people.
More
Featured Businesses
For further information about the businesses featured in the Maltese epidode of Food Safari,
click here
.
Key Ingredients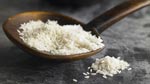 Make sure your kitchen is stocked with these essential ingredients.
More
Special Utensils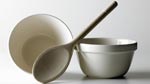 Find out which special utensils you'll need on hand during cooking.
More
Tips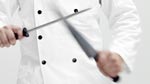 These expert tips will help you achieve the perfect balance of flavours.
More
Latest Recipes
00:08:18
Play Video
Maltese Restaurants
Displaying 4 of 4 Maltese Restaurants.
Featured Food & Recipes
Hot Tips
Porridge with salt
Porridge in Scotland is cooked slowly and gently to create a thick consistency. The Scots would never dream of sweetening their porridge, instead choosing to flavour it with salt.
Glossary
Gorgonzola
Gorgonzola is a creamy blue cheese used in the classic Italian dish: gnocchi gorgonzola.