Portuguese recipes and Portuguese food
About Portuguese Food
Fire and passion are the hallmarks of Portuguese cuisine. It's all about cooking over hot coals and branding food with white hot irons. It is an earthy peasant style of quite simple food using few ingredients but with strong flavours as see in the now famous Portuguese charcoal chicken.

Portuguese cuisine is born from the earth - hearty peasant fare full of strong flavours, many charting the culinary history of the country. For instance, the famous dried salt cod or bacalhau changed the course of Portuguese history - when it was discovered the beautiful white fish caught in the cold Scandinavian waters could be dried and kept for long periods, sailors were able to go on long voyages of discovery to new lands, which then opened up trade routes. So loved is bacalhau that there are recipe books enirely devoted to it, with a range of recipes from around the country.

Paprika, bay leaves, garlic and wine feature largely in many dishes, olive oil is adored and used to cook food as well as finish dishes. Pork is a favourite meat and is used in the famous chourico sausage, smoked over wood with heady aromas of garlic and paprika. Also cooked over charcoal is the now familiar Portuguese chicken which has been a huge hit in Australia - we all love the flattened marinated chicken served with chilli spiked piri piri sauce - a recipe developed in Angola when it was a Portuguese colony. Desserts rely heavily on eggs - think creme caramel, rice pudding and the famous custard tarts or pasteis de nata.
Featured Businesses
For further information about the businesses featured in the Portuguese epidode of Food Safari,
click here
.
Key Ingredients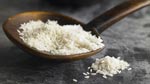 Make sure your kitchen is stocked with these essential ingredients.
More
Special Utensils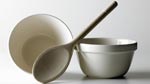 Find out which special utensils you'll need on hand during cooking.
More
Tips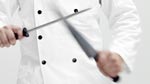 These expert tips will help you achieve the perfect balance of flavours.
More
Latest Recipes
Portuguese Restaurants
Displaying 10 of 32 Portuguese Restaurants.
Featured Food & Recipes
Hot Tips
Light olive oil
Olive oil can be labeled as "light" however don't be fooled to thinking this means it is light in calories. The "light" label refers to the oil being light on taste or colour - not on fat.
Glossary
Black Limes
Also known as Basra or Omani limes, these are sun-dried limes from the Middle East, used in stews or to make tea.