Chinese recipes and Chinese food
About Chinese Food
Chinese cuisine is familiar to Australians and a recent survey found that two thirds of Australian households own a wok and use it regularly, but not everyone knows how to use it properly. With authentic ingredients now being more widely available it is possible to cook recipes that once were only available in restaurants.

The spread of traditional Chinese food began with Cantonese style cooking from the south of China and includes instantly recognisable dishes such as stir-fries, sweet & sour and chop suey. In recent years Northern style and spicier food from Szechuan and Shanghai have followed.
Featured Businesses
For further information about the businesses featured in the Chinese epidode of Food Safari,
click here
.
Key Ingredients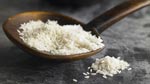 Make sure your kitchen is stocked with these essential ingredients.
More
Special Utensils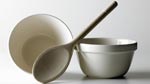 Find out which special utensils you'll need on hand during cooking.
More
Tips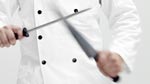 These expert tips will help you achieve the perfect balance of flavours.
More
Latest Recipes
Chinese Restaurants
Displaying 10 of 815 Chinese Restaurants.
Featured Food & Recipes
Hot Tips
Cooking beans
When cooking with beans (such as black beans or kidney beans), any acidic ingredients (lemon, vinegar, tomatoes or wine) should be added towards the end of the cooking, as the acid makes beans hard.
Glossary
Manoush
Manoush is a Lebanese pizza served as a breakfast dish. Thin pizza base topped Za'atar mixed with olive oil and baked. Then topped with tomato, mint, onion and seedless black olives.