Singaporean recipes and Singaporean food
About Singaporean Food
Not only has Singapore transformed itself in the last 150 years from a fishing village to one of Asia's most dynamic cities, it's also a centre for some of the best food in South East Asia. Settlers and traders from China, India and Malaysia have helped make the cuisine the unique mix it is today along with a strong determination from Singaporeans to eat very well. Food is the national obsession, a constant topic of conversation and for many, eating out is standard practice.
More
Featured Businesses
For further information about the businesses featured in the Singaporean epidode of Food Safari,
click here
.
Key Ingredients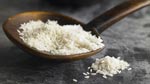 Make sure your kitchen is stocked with these essential ingredients.
More
Special Utensils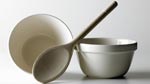 Find out which special utensils you'll need on hand during cooking.
More
Tips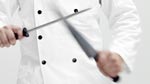 These expert tips will help you achieve the perfect balance of flavours.
More
Latest Recipes
00:03:31
Play Video
00:02:48
Play Video
Singaporean Restaurants
Displaying 10 of 42 Singaporean Restaurants.
Featured Food & Recipes
Hot Tips
Coconut Milk and Cream
Coconut milk and cream can settle during storage in cans, so give them a good shake before opening.
Glossary
Kadhai
A round bottomed cooking pan similar to a wok. It is a versatile pan used for everything from deep frying, stir frying, steaming and of course curries.