Spanish recipes and Spanish food
About Spanish Food
Spanish food is incredibly varied, the first recipes were written in the fourteenth century and the cuisine was enriched by the Moors, Arabs, Sephardic Jews, French and Italians as well as the voyages of discovery to the New World which resulted in a huge range of new ingredients. With its very different regions - the long coastline, rugged mountains, baking plains and rich farming land, there are a vast range of dishes but they all have one thing in common - they're all simple, unpretentious and use beautifully fresh seasonal ingredients.

Eating is more than simply looking after hunger pangs - food is savoured and enjoyed communally and many traditions have evolved over the years including the famous tapas - the series of small snacks eaten with a drink as the prelude to a meal.

In Australia we're familiar with some of the main culinary exports like paella, and sangria and still coming up to speed with the lesser known zarzuela (seafood stew) and fino - the dry sherry that makes for a great aperitif and goes so well with the strong flavours of some of the tapas dishes. Its worth seeking out the best ingredients - a good Spanish paprika, saffron, olive oil, being generous with garlic and wine and having a go at making some of the simple Spanish recipes here. Enjoy.
Featured Businesses
For further information about the businesses featured in the Spanish epidode of Food Safari,
click here
.
Key Ingredients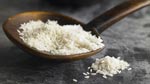 Make sure your kitchen is stocked with these essential ingredients.
More
Special Utensils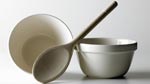 Find out which special utensils you'll need on hand during cooking.
More
Tips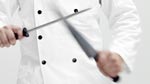 These expert tips will help you achieve the perfect balance of flavours.
More
Latest Recipes
Spanish Restaurants
Displaying 10 of 222 Spanish Restaurants.
Featured Food & Recipes
Hot Tips
Fresh pasta
Fresh pasta shouldn't be cooked to the 'al dente' stage. As it is egg based, it needs to be well cooked and not have any resistance when you bite into it but be silky smooth.
Glossary
Cinnamon
Cinnamon or Cassia Bark is harvested from the bark of the cinnamon tree. Cinnamon is much finer than cassia.