English recipes and English food
About English Food
English cuisine is the result of centuries of agriculture, trade, wars, hard times and a delight in using regional produce in season. The English like to boast that in cheese-making alone, they give the French a run for their money when it comes to variety. Many small towns and regions boast their own sausages – the beloved 'banger', named from the sausages made during the ration period after World War I, when the content of sausages included so much fat that when heated the sausage skin burst.
The English are very good at combining cheap, simple ingredients to maximize flavours and make a little go a long way, but sophisticated flavours are also very much part of English food. With Roman influences and England's own vast empires; the English used herbs and spices from all over the world (rosemary, thyme, nutmeg, pepper and mustard seed are favourites).
'Meat and three veg', originated in the UK with dishes like the classic roast beef, beef Wellington, steak and kidney pie, jugged hare and many more. Many quintessential English dishes often make good use of secondary cuts of meat such as brawn, shanks and pigs ears/trotters. Dishes made with leftover meat are adored – bubble and squeak and Shepherd's pie, are just a couple of examples.
'Nursery Food' or 'Comfort Food' is much loved by the English and puddings are a highlight in this category. The term 'pudding' includes a vast range of dishes and products that have little to nothing in common. The oldest type of pudding, coming from the French word 'boudin' is pudding in skins, most famously black pudding, England's blood sausage that is a common element of the hearty English breakfast. Puddings boiled in cloth proved easier to boiling in skin, such as Christmas pudding which still adorns many festive tables. The tradition of dripping pan pudding is kept alive by the Yorkshire pudding, although modern 'Yorkshire pud' is baked in the oven rather than with the batter sitting in a toss-pan under the spit of roasting meat.
In England, no meal is complete without dessert, often a sweet pudding and bread and butter pudding is the all-time classic. It's a delicious winter warmer with the added virtue of being cheap to make – and again in this 'waste-not-want-not' culture, it's a handy use of stale bread. Chilled berry puddings like the vibrant 'Summer Pudding' are a variation on a similar theme – again relying on stale bread to soak up the tart and sweet flavours of the fresh berry juices and coulis. Thrifty and delicious - God Bless the English!
Reading a menu of traditional English dishes can leave very few clues as to what to expect: Bubble and Squeak, Toad in the Hole, Spotted Dick and Bangers and Mash are wonderfully eccentric names, typical of this small island's sense of humour and ability to find curiousness in the ordinary.
Just for the record, here's a glossary:
'Bubble and squeak' (a dish that supposedly takes its name from the murmurings and hissings the ingredients make while cooking in the frying pan - is a humble fry-up of the left-overs of a roast dinner mixed with mashed potato.

'Toad in the hole' refers to English sausages in Yorkshire pudding batter usually served with vegetables and gravy.

'Spotted Dick' is a steamed, sweet pudding made with suet, the fat that protects an animal's kidneys, flour and bread crumbs, currants or raisins, served with custard.

"Bangers and mash' the proud English sausage served with a hearty serving of potato mash.
Featured Businesses
For further information about the businesses featured in the English epidode of Food Safari,
click here
.
Key Ingredients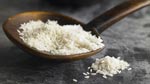 Make sure your kitchen is stocked with these essential ingredients.
More
Special Utensils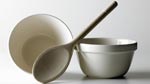 Find out which special utensils you'll need on hand during cooking.
More
Tips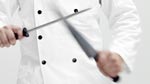 These expert tips will help you achieve the perfect balance of flavours.
More
Latest Recipes
English Restaurants
Displaying 10 of 68 English Restaurants.
Featured Food & Recipes
Hot Tips
Tenderising meat
If you do not have a tenderising meat hammer, try bashing your schnitzels with a rolling pin. Wrapping the pin in glad wrap makes it easy to clean.
Glossary
Molasses
A thick, dark, heavy syrup that is a by-product of sugar refining. Molasses has a slightly tart flavour that is favoured into the making of rich fruit cakes, gingerbread and treacle toffee.