German recipes and German food
About German Food
The Germans love to eat and drink. Over hundreds of years they have developed a warm, rich and delicious cuisine, where servings are always generous, making Germany 'comfort food' central. From Brandenburg to Bavaria, cooking and eating are entwined with the social fabric and history of each region.
For centuries, Germany's fertile farmland has provided a high yield . Storing excess produce has made the smoking and pickling of meat and vegetables an integral element of German cuisine. Sauerkraut is a well-known ambassador for how wonderful pickled vegetables can be. Lactic acid from a process of fermentation is the key to turning a humble cabbage into this delicious, piquant dish.

Another food with a long shelf life is the versatile, smoked favourite, Speck. This dry-smoked belly of pork is used widely in German cooking to flavor dishes including soups, legumes and cabbage.
The sausage maker holds a very special place in every German's heart. There are hundreds of different sausage types, for every region and occasion. The three major categories of German sausage are: Bruhwurst (parboiled sausage made from finely chopped meat, for example the frankfurter and wiener); Rohwurst (raw sausage made from meat that's been cured, for example Mettwurst) and Kochwurst (fully cooked sausage, for example Lebewurst). Arguably the most famous, and certainly the oldest sausage in Germany is Bratwurst. Commonly sold on the streets in a bun with lashings of mustard, it is the perfect fast food.
And let's not forget the drinking. Aside from some excellent wines, German beer is world famous and a key part of the country's history and culture. With over 1200 breweries, from the North Sea to the Alps, 5000 different kinds of beer flow on tap. For devotees, German beer needs to be drunk from specific glassware to retain its purity - and is always better when accompanied by some food. In Bavaria, bar food might consist of a salty pretzel, elsewhere you might get a smoked sausage or a selection of cold cuts, known as Aufschnitt.
Germany is also a cake-loving nation. Every afternoon around three, 'Torte' or 'Kuchen' is a ritual pick-me-up, and the most famous of all is the legendary Black Forest Cake. Known in Germany as Schwarzwälderkirschtorte, historians believe the cake had its beginnings in the late 16th century in the Black Forest Region of Baden-Württemberg. This province is known for its sour cherries and Kirsch or Kirschwasser (a double distilled, clear cherry brandy made from the sour Morello cherry). Combine these cherries with rich, dark chocolate, add a lashings of cream and it's a dream come true.

Featured Businesses
For further information about the businesses featured in the German epidode of Food Safari,
click here
.
Key Ingredients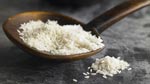 Make sure your kitchen is stocked with these essential ingredients.
More
Special Utensils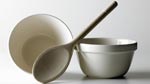 Find out which special utensils you'll need on hand during cooking.
More
Tips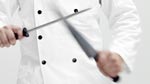 These expert tips will help you achieve the perfect balance of flavours.
More
Latest Recipes
German Restaurants
Displaying 10 of 57 German Restaurants.
Featured Food & Recipes
Hot Tips
Choosing Brussels sprouts
Choose the smallest Brussels sprouts available, with tight, firm heads. Avoid yellow leaves.
Glossary
Basmati Rice
A fragrant rice native to India and Pakistan.