recipes and food
About Iranian Food
Iran, historically known as Persia, is situated on a bridge of land that connects the Middle East with the Far East. Its geographic position is of considerable historical value as it was right in the centre of the ancient Silk Road and has thus been a transitional point where products were passed between the West and the Orient for thousands of years.

Ancient Persians took their own wares to all the corners of the world, in particular pomegranates, saffron and spinach, however the country also played host to much of the bargaining between the East and West. The bargained goods, including rice, lemons and eggplant, now feature prominently in the national Iranian dishes.

Iranian cooking has much in common with Middle Eastern cooking, where wheat is a staple, lamb and poultry are well-utilised and yoghurt is common. A distinctly sour flavour is evident in most Iranian dishes, and may be achieved through the addition of lemon, pomegranates or sour oranges. The dishes of Iran are often time-consuming slow-cooked affairs.

Rice dishes are among the true specialities of the region. There are two primary preparations for rice in Iran: chelow, polow and katteh. Preparing both the Chelow (white rice) and polow (a pilaf-style dish) is a complicated and long process. The rice is first soaked, then boiled and finally steamed. To make chelow koresh, a household favourite, the rice is then cooked until a golden crust forms at the bottom of the dish. Chelow is a common accompaniment to meat or poultry stews. A polow is generally flavoured with vegetables, herbs and nuts. For example, shireen polow, considered "The King of Persian Dishes," is flavoured with saffron, orange peel, dried fruit, carrot, pistachios and almonds and then coated in caramelised sugar and then served with saffron rice. In Iran, grains of rice are said to symbolise money and at the end of the meal any rice that has slipped to the floor will be collected, in recognition of the fact that money should not be wasted.

Kebabs also form part of the traditional cuisine. Predominantly made with lamb the different styles of kebab vary from a thick and chunky tikka to a finer kabab-barg. To make a kabab, the lamb is generally marinated with finely chopped onion and lemon juice. Most kebabs are served accompanied by herbs or pickles and are eaten wrapped in taftun or sangak (flat-style) breads. The exception to this is the kabab-barg, long considered to be the national dish of Iran. It is served with chelow flavoured with saffron, and then mixed with egg, butter and sumac. The complete dish is known as chellow-kabab.
Key Ingredients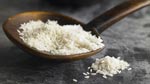 Make sure your kitchen is stocked with these essential ingredients.
More
Special Utensils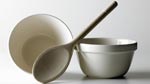 Find out which special utensils you'll need on hand during cooking.
More
Tips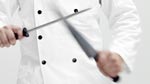 These expert tips will help you achieve the perfect balance of flavours.
More
Latest Recipes
Featured Food & Recipes
Hot Tips
How to store spices
Spices are generally at their best for up to a month, if stored correctly. Store spices in an airtight container in a cool, dark place. Humidity, light and heat will cause herbs and spices to quickly lose their flavour.
Glossary
Lemon Myrtle
A native Australian herb with a pleasant lemony aroma, used to make tea or as a substitute for lemongrass.