Scottish recipes and Scottish food
About Scottish Food
The rolling, green hills of Scotland are home to some of the world's best primary produce. The moors and forests are filled with game birds and venison and the highlands are home to beautiful Aberdeen angus beef, a breed renowned for rich and tasty meat.
Scottish lochs and rivers are teeming with different varieties of fish, while shellfish such as lobster, oysters and prawns are gathered from Scotland's rugged coastline and are the envy of Europe.
In summer, as the bell heather begins to blossom purple, the glens play host to the honeybees where Scottish heather honey has been collected since the Stone Age. It is famous for its unusual tangy, smoky flavour and its dark amber colouring. Soft berries including raspberries, strawberries and blackberries are also prominent at this time of year.
Traditional Scottish food is entrenched in the history of the country. The mobile nature of ancient Scottish society required food that would not spoil quickly. It was common to carry a small bag of oatmeal that could be transformed into a basic porridge or oatcakes using a girdle (griddle).
Scotland's national dish, haggis, is thought to have originated in a similar way, where cheap cuts of mutton or offal were carried in a sack made from a sheep or pig's stomach; a cheap and convenient container. Over the centuries haggis has become a national culinary icon. This peppery, rich-flavoured dish forms the centerpiece of the Burns Supper, held in Scottish households across the globe every year to celebrate famous Scottish poet Robert Burns. Traditionally, the cutting of the haggis is accompanied by a recital of one of Burns's "Address to the Haggis". The meal is often accompanied by champit tatties (mashed potato) and bashed neeps (turnip).
Other dishes that may be served at a Burns' Supper include cock-a-leekie soup (made with leeks, potato and chicken stock), Scotch broth (otherwise known as hotch potch) and is finished with traditional Scottish cheeses such as the Galloway cheddar.
More recently Scotland has been chastised for the invention of the deep-fried mars bar. In fact almost anything can and will be deep-fried in Scotland, from haggis, to pizza and even doner kebabs.
Perhaps unsurprisingly, Scotland has one of the highest death rates in the world from coronary heart disease. Their bad reputation is somewhat tempered by the rise in fine food restaurants in Scotland.
There are now nine Scottish restaurants that have been awarded one or two Michelin stars, awarded by the oldest and best-respected guide to restaurants in Europe.

Key Ingredients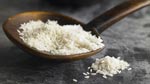 Make sure your kitchen is stocked with these essential ingredients.
More
Special Utensils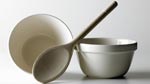 Find out which special utensils you'll need on hand during cooking.
More
Tips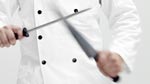 These expert tips will help you achieve the perfect balance of flavours.
More
Latest Recipes
Scottish Restaurants
Displaying 6 of 6 Scottish Restaurants.
Featured Food & Recipes
Hot Tips
Manioc meal
Manioc meal is used to make farofa, a seasoning that is made with toasted manioc meal and may contain extra ingredients such as olives, nuts or raisins. If you cannot find manioc meal you can substitute tapioca starch - although be aware it is more refined than manioc flour.
Glossary
Guajillo Chillies
Guajillo (dried and pronounced gwah-HEE-yoh) has a very tough leathery skin so may require long soaking.