Afghan recipes and Afghan food
About Afghan Food
Long before war propelled Afghanistan into the headlines of the 21st century, this rugged, mountainous Central Asian nation captured the imagination of the West as a key thoroughfare to the Far East – the latter helping to explain why this landlocked nation's cuisine is so focused on hospitality.

For two millennia, Afghanistan (which borders Turkmenistan, Uzbekistan and Tajikistan, China, Pakistan and Iran) was the place where important trade routes between India, China, the Middle East and Europe converged. Marco Polo crossed the country en route to China; Arab travellers and the British passed through on their way to India. A rich culture took hold at this crossroads, and with it a varied cuisine that has survived centuries of war, invasion and internal upheaval. Strife-torn Afghanistan is now an undeniably poor country, but as expatriate Afghani food lover Ryla Smith says, "some of the poorest countries in the world come up with amazing dishes". No matter how hard-pressed, the Afghans treat their guests with immense respect and will go to great lengths to serve them the best food possible. More
Featured Businesses
For further information about the businesses featured in the Afghan epidode of Food Safari,
click here
.
Key Ingredients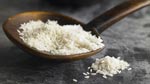 Make sure your kitchen is stocked with these essential ingredients.
More
Special Utensils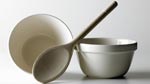 Find out which special utensils you'll need on hand during cooking.
More
Tips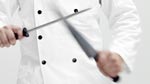 These expert tips will help you achieve the perfect balance of flavours.
More
Latest Recipes
00:01:23
Play Video
00:04:02
Play Video
00:04:48
Play Video
Featured Food & Recipes
Hot Tips
Greek olive oil
Use a Greek olive oil when cooking Greek food, to give the dish a more authentic flavour.
Glossary
Panettone
A large round, yeasted fruitcake from Italy, traditionally eaten at Christmas and Easter. It can be served as a dessert, accompanied by a sweet wine.