South American recipes and South American food
About South American Food
From the high protein, high energy, meat loving Argentineans and their Asado, to the refined cuisine of the fish loving Peruvians, South America has it all.
The region's cuisine is not just the cooking of indigenous Indians, colonialist Spanish and Portuguese or their African slaves, but instead a fantastic blend of all those culinary traditions.
This is the continent that gave the world some of it's favourite staples; chocolate (Mayan, Honduras), corn, tomatoes (native from Mexico to Argentina), vanilla (Mexico), potatoes (Andes), chilies (Ecuador) and peanuts.
South American cuisine is varied with a dish for every climate and occasion. From the mountains of the Andes to the rainforest of the Amazon it encompasses some of the driest places on earth, and some of the wettest.
Like its vivacious people and cultures, South American food is full of bright colours. Corn, tomatoes, pumpkin, chilies and potatoes appear regularly in local cooking in their myriad of shades and all contribute to the lively palette of South American cuisine - brilliant greens, reds and purples that tango on your taste buds.
It's not about food for food's sake. South Americans don't just eat to be sustained. They eat to party, to mourn, and to reconnect with family and friends. It's a vital part of the social fabric.
Featured Businesses
For further information about the businesses featured in the South American epidode of Food Safari,
click here
.
Key Ingredients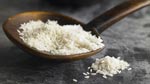 Make sure your kitchen is stocked with these essential ingredients.
More
Special Utensils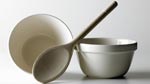 Find out which special utensils you'll need on hand during cooking.
More
Tips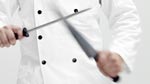 These expert tips will help you achieve the perfect balance of flavours.
More
Latest Recipes
South American Restaurants
Displaying 10 of 43 South American Restaurants.
Featured Food & Recipes
Hot Tips
Fatty casseroles
If you find that your goulash is too fatty either let it rest on the stove for a few minutes and then skim off the fat. If you have a little extra time place the goulash in the fridge and allow the fat to solidify on top of the dish. Remove fat before reheating.
Glossary
Quesadilla
(pronounced kay-sah-Dee-yah) A corn tortilla filled with cheese (always!) and a variety of other fillings can be added. It is folded in half and cook on a hot plate until crisp and golden on both sides.