Egyptian recipes and Egyptian food
About Egyptian Food
In one of the poorer nations on earth, pulses and beans are used extensively and creatively, a source of protein, fibre, and comfort. Ful medames, the slow cooked fava beans that make a great start to the day, are said to be a 'stone in the stomach", capable of sustaining a worker all day.
The other dish said to be the national dish of Egypt is molokhia, a leafy vegetable cultivated along the banks of the Nile for centuries, a tall plant that grows almost before one's eyes in the heat of summer. It has the highest amount of protein and folic acid of any green leaf vegetable and is rich in beta-carotene, iron, calcium, and Vitamin C. When cooked, it develops a wonderfully mucilaginous quality loved by Egyptians, who also believe it has aphrodisiac powers as well as great taste.
Bread is central to many Middle Eastern cuisines, being both the accompaniment to and the means of eating most regional dishes, but Egyptians have elevated its importance even higher by referring to bread as eish, meaning 'life' or 'survival'. Eish, along with fava beans known as ful, have been the staples of the national diet for many thousands of years.
In the bustling streets of Cairo, where the pavement is a marketplace and everything is for sale, food vendors serve up their delights to hungry customers. In days gone by people would bring their own container, pots or plates to fill up with a steaming serve of boiled and seasoned fava beans called ful medames, or line up behind the kushari cart for a delicious mix of rice, lentils and noodles served with fragrant tomato sauce and fried onions. Other favourites are Egypt's fava bean falafels, called tameya, often dished up with salad and bread, or a juicy skewer of marinated meat that has been cooking over hot charcoal .
Fresh fruit is a healthy and light conclusion to most meals, with strong coffee, black tea and the delicious refreshing red tea called karkade made with dried hibiscus flowers served separately and often with some of Egypt's delicious sweets. The tradition of the coffee houses in Egypt where customers, usually all male, could escape the world and enjoy coffee and a nargile pipe, goes back centuries. Some popular Egyptian sweets are the coconut based semolina cake basbousa, and the creamy baked custard, dish om Ali.

Featured Businesses
For further information about the businesses featured in the Egyptian epidode of Food Safari,
click here
.
Key Ingredients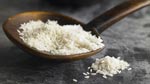 Make sure your kitchen is stocked with these essential ingredients.
More
Special Utensils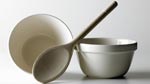 Find out which special utensils you'll need on hand during cooking.
More
Tips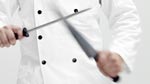 These expert tips will help you achieve the perfect balance of flavours.
More
Latest Recipes
Egyptian Restaurants
Displaying 4 of 4 Egyptian Restaurants.
Featured Food & Recipes
Hot Tips
Toasting spices
Toasting whole spices in a dry pan can help to bring out the essential oils and the flavour in the spice, however be careful to taste as you add the spice to your dish as the flavour will have changed and you may need less. Toasting pre-ground spices is a little trickier and it can ruin the flavour of the spice altogether.
Glossary
Mooncakes
A sweet or savoury filled pastry made especially for the Chinese Moon Festival, held in autumn. Fillings can range from salty duck egg to sweet lotus paste or red bean. The pastries are stamped with Chinese characters or patterns.