Persian recipes and Persian food
About Persian Food
From simple dips to hearty stews, food preparation is taken very seriously in Iran and is often a labour of love. Many hours are spent in the kitchen perfecting taste and texture. For example; everyone knows there is an art to making rice, but Persians are connoisseurs of this art, toiling over a hot stove to get it 'just right'. There are 2 major ways to cook rice in Iran; Chelow or Polow:
Polow (eg. Zereshk Polow) is when rice is part of the dish and mixed with other things – like a biryani. There are special ways to steam the rice in Iran (with towels etc. to prevent any steam from escaping) but the 'piece de resistance' to any rice dish is the golden rice crust that's created at the bottom of the pot – called Tah-deeg (literally meaning 'bottom of the pot') it's the bit that families fight over. Chelow means cooked rice (either plain or with saffron and ghee). So, Chelow Kebab is kebab (meat, chicken or fish) on rice.
Kebabs are adored and top kebab makers are in great demand – to skewer the fine lean meat for barg or lamb fillet kebab, to mould the minced meat on a sword-like skewer for koobideh kebab, to marinate the meat and to cook up to 40 kebabs at a time, making sure they cook evenly and perfectly over charcoal or gas.
The Iranian taste buds are attuned to enjoy sweet and sour flavours so in savoury dishes fresh or dried fruit is often added, such as sultanas, figs, dried limes, lemon and pomegranate. This is especially apparent in the slow cooked stews known as 'Khoresh'. They are the heart and soul of Iranian food. These stews are a delicate combination of, either meat (lamb, beef or veal), poultry (chicken or duck) or fish with vegetables, herbs, fresh or dried fruits, beans, grains, and nuts. After hours of cooking, the rich combination of tastes and textures is alchemy in a pot!
Sheep and goats do very well in Iran's dry climate, so dry cheeses and rich yoghurs are everyday foods. Most households make their own yoghurt, which can be used as an ingredient in many dishes. A by product of making cheese – the whey, kashk, is also a favourite ingredient.
Sweets feature on a grand scale in Iran. Rosewater, orange blossom water, pistachio and honey are mainstays of the Persian dessert repertoire. Ice cream and crushed ice treats, Falooda are popular in the hot, dry climate. Persian Fairy floss is famed the world over for it's delicate texture and is the perfect accompaniment to other Western desserts. And sweet poppyseed and pistachio biscuits made with rice or chick pea flour, are a delicious afternoon pick-me-up with a cup of tea.

Featured Businesses
For further information about the businesses featured in the Persian epidode of Food Safari,
click here
.
Key Ingredients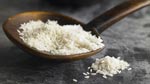 Make sure your kitchen is stocked with these essential ingredients.
More
Special Utensils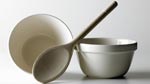 Find out which special utensils you'll need on hand during cooking.
More
Tips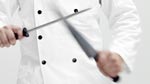 These expert tips will help you achieve the perfect balance of flavours.
More
Featured Food & Recipes
Hot Tips
Black Forest Cake
A pinch of salt in the chocolate, custard mousse mixture will bring out the flavour of the chocolate
Glossary
Jalapeno
A small green chilli pepper that is moderately hot. It has been named after Jalapa, the capital of Vera Cruz.