South African recipes and South African food
About South African Food
Ask a South African to name just one dish that evokes the sometimes quirky fusion of indigenous, colonial and immigrant cultures behind this nation's famous "rainbow cuisine", and surely bunny chow would be there near the tip of her tongue. A spicy curry in a large portion of hollowed-out white loaf, this Durban specialty comprises a filling imported by Indian slaves and their descendants, served in an edible vessel made of an Afrikaans staple, the two happily joined together by necessity. A perfect combination of the exotic and the practical.
The true origins of the "bunny" (no South African would use the full name) are hotly disputed, but one leading theory says it was invented by Durban restaurateurs from an Indian caste known as the Bania, who served it as a takeaway to Indians forbidden by apartheid from dining in.
More
Featured Businesses
For further information about the businesses featured in the South African epidode of Food Safari,
click here
.
Key Ingredients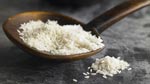 Make sure your kitchen is stocked with these essential ingredients.
More
Special Utensils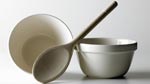 Find out which special utensils you'll need on hand during cooking.
More
Tips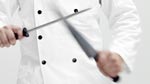 These expert tips will help you achieve the perfect balance of flavours.
More
Latest Recipes
00:02:003
Play Video
South African Restaurants
Displaying 1 of 1 South African Restaurants.
Featured Food & Recipes
Hot Tips
Soak and steam
Sticky rice needs to be soaked in cold water for at least 4 hours before steaming. If it's boiled, the grains will collapse and go mushy.
Glossary
Wombok
Chinese Cabbage used in soup, stir-fry or add to stuffing. It has a mild flavour with tender pale green leaves and crisp white stems. Shred finely for soups or cut into thicker pieces for stir-fries.