Greek recipes and Greek food
About Greek Food
In Greek culture, food is so much more than sustenance; it's everything; culture, comfort, family, life.' If you grow up Greece, you grow up with your mother chasing you around the house with a spoon!' jokes Greek/Australian chef Peter Conistis.
From one of the ancient civilisations on earth comes simply prepared food that uses the best of what's in season and adds a little magic to help it sing off the plate. From some of the best lamb dishes on earth to fresh seafood, vegetables, beans, pulses and of course good olive oil, Greek food is simple, colourful and incredibly nutritious.
When Greeks taste something delicious, they have a lovely phrase 'Yia Sta Heria Stas' which translates as 'I kiss your hands', celebrating the skill of the cook.
Featured Businesses
For further information about the businesses featured in the Greek epidode of Food Safari,
click here
.
Key Ingredients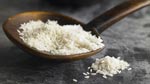 Make sure your kitchen is stocked with these essential ingredients.
More
Special Utensils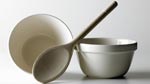 Find out which special utensils you'll need on hand during cooking.
More
Tips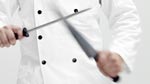 These expert tips will help you achieve the perfect balance of flavours.
More
Latest Recipes
Greek Restaurants
Displaying 10 of 236 Greek Restaurants.
Featured Food & Recipes
Hot Tips
Ceviche
Who would have thought sweet potato and raw fish would work so well together! It's delicious but must be eaten super FRESH.
Glossary
Chicory
The roasted ground root of the chicory plant, related to the radicchio and curly endive.