Burmese recipes and Burmese food
About Burmese Food
There are obvious Chinese, Indian and Thai influences in Burmese cuisine, which hails from the country now known as Myanmar. Burmese versions of samosas and naan are common, as are Chinese-style stir-fries and deep-fried insects à la Bangkok street stalls. At the same time, this fusion of flavours is what makes Burmese food so unique.

Steamed rice forms the main part of every meal and is accompanied by dishes called "hin". Hin can be curried fish or meat, soup, and fresh, boiled vegetables, onion fritters or dried tofu. A fish product in the form of fresh seafood, dried seafood, fish sauce or ngapi (a pungent fish paste) is almost always present in Burmese dishes. Condiments like pickled mango, balachaung and ngapi (shrimp and ngapi floss) and pickled vegetables are also regular meal accompaniments. More



Key Ingredients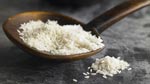 Make sure your kitchen is stocked with these essential ingredients.
More
Special Utensils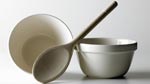 Find out which special utensils you'll need on hand during cooking.
More
Tips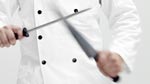 These expert tips will help you achieve the perfect balance of flavours.
More
Latest Recipes
Burmese Restaurants
Displaying 2 of 2 Burmese Restaurants.
Featured Food & Recipes
Hot Tips
Hamburgers
Be careful not to over-handle hamburger patties when you are moulding them. The more you touch them the more compact the meat will become. This will result in a tough, dense hamburger.
Glossary
Oyster Opening
Insert your knife around the hinge that keeps the two shells together, break the membrane that attaches the oyster to the shell, rinse off any excess shell and place the oyster upside down on the shell for presentation.