Hungarian recipes and Hungarian food
About Hungarian Food
Hungarian cuisine is a combination of simple peasant food which originated many centuries ago when nomadic tribes rode the great plains of Hungary, some new ingredients which arrived with the Italians and Turks in the 15th and 16th centuries and the elegant, highly developed cuisine which came from the days of the Austro Hungarian Empire. The result is delicious, sometimes hearty, to help people withstand long cold winters and sometimes incredibly indulgent, especially when it comes to pastries, cakes and desserts.
More
Featured Businesses
For further information about the businesses featured in the Hungarian epidode of Food Safari,
click here
.
Key Ingredients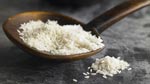 Make sure your kitchen is stocked with these essential ingredients.
More
Special Utensils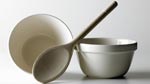 Find out which special utensils you'll need on hand during cooking.
More
Tips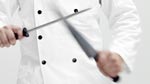 These expert tips will help you achieve the perfect balance of flavours.
More
Latest Recipes
Hungarian Restaurants
Displaying 10 of 17 Hungarian Restaurants.
Featured Food & Recipes
Hot Tips
Seasoning meat for Goulash
After you have diced your meat for the goulash place it in a plastic bag and add flour and salt and pepper. Twist the top of the bag to seal and give it a good shake. This will ensure that all the meat is evenly coated in the seasoned mixture before you brown it.
Glossary
Shortening
Cooking fat made by hydrogenation of vegetable oil, or by combination of meat fat and vegetable oil.