Indian recipes and Indian food
About Indian Food
The vibrant, intensely colourful world of Indian food in Australia found an ever increasing fan base when Australians began to travel through India during the 1960s and 70s. Each region of India has its own style of cooking and distinct flavours. North is known for Tandoori and Korma dishes, South is famous for hot and spicy foods, the East specialises in chilli curries, the West uses coconut and seafood and the Central part of India is a blend of all.
Featured Businesses
For further information about the businesses featured in the Indian epidode of Food Safari,
click here
.
Key Ingredients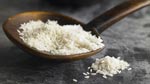 Make sure your kitchen is stocked with these essential ingredients.
More
Special Utensils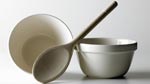 Find out which special utensils you'll need on hand during cooking.
More
Tips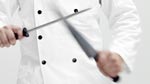 These expert tips will help you achieve the perfect balance of flavours.
More
Latest Recipes
Indian Restaurants
Displaying 10 of 717 Indian Restaurants.
Featured Food & Recipes
Hot Tips
Pebre
The way the onions are prepared for the Pebre is a revelation and crucial for the right taste and texture. To finely chopped onion, mix through raw sugar and hot water then allow it to stand to mellow the acidity. Rinse and mix through salt in the same way.
Glossary
Ginger Flowers
A ginger plant producing light pink to deep red flowers, with a tangy almost lemony taste. Popular in Nonya cuisine.