---------------- ADVERTORIAL CONTENT ----------------
Seared ocean trout with ginger, chilli and shallot sauce recipe
Created by
Peter Kuruvita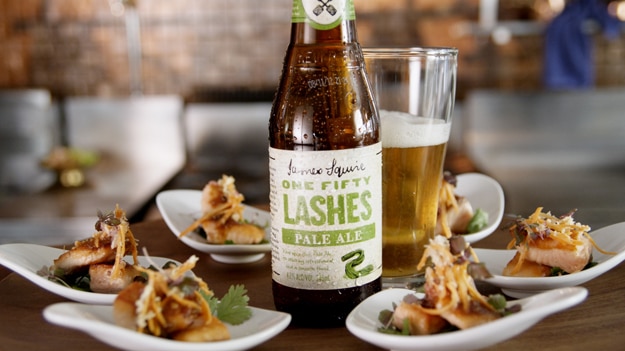 Cuisine:

Modern Asian

Serves 4
The sauce can be made up to a week ahead and refrigerated in a covered container.

This advertisement is directed at adults. James Squire encourages the responsible consumption of alcohol.

4 x 135g-165g Petuna ocean trout fillets, skinless, pin bones removed
Salt and cracked black pepper
Vegetable oil
1/4 punnet coriander cress (micro herb) or coriander leaves
Cooked basmati rice, to serve
Carrot sambal, to serve
Sauce

(Makes about 1 2/3 cups)
1 long red chilli, coarsely chopped with seeds
1 clove garlic, coarsely chopped
2 tsp grated ginger
1/4 bunch (1/2 cup lightly packed) coriander leaves
1 green shallot, chopped
1/2 cup (125ml) Japanese salt-reduced soy sauce
1/2 cup (125ml) mirin
1/4 cup (60ml) sweet chilli sauce
1/4 cup (60ml) white wine
2 tsp sesame oil
Carrot sambal
1 medium carrot, grated
1 small onion, finely diced
½ cup freshly grated coconut
2 medium green chilli, finely chopped with seeds
Juice of 1 lime
2 tsp crushed Maldive fish
*
1 clove garlic, crushed
1 sprig curry leaves, finely chopped
Salt and cracked black pepper
View conversion table
Puree all sauce ingredients until well combined and ingredients are broken down. Transfer to a saucepan and simmer for 5 minutes.

Season the trout with salt and pepper. Lightly oil a hot frypan and cook the trout for 2 minutes each side. The trout should remain medium rare in the centre, so be careful not to overcook.

Place the trout on plates and spoon over some of the warm sauce. Garnish with coriander. Serve with warm rice, carrot sambal and remaining sauce.

To make the carrot sambal, combine the ingredients in a small bowl and season with salt and pepper.

Notes: Sambal also goes well with curries. It can be prepared up to 2 hours ahead and refrigerated in a covered container until required.

*Maldive fish is a Sri Lankan ingredient available from Sri Lankan food stores. If unavailable, substitute with fish sauce.

Beer match One Fifty Lashes Pale Ale
PLEASE NOTE: All submitted comments become the property of SBS. We reserve the right to edit and/or amend submitted comments. HTML tags other than paragraph, line break, bold or italics will be removed from your comment.
Featured Food & Recipes
Hot Tips
More
Festive occasions
Many of Poland's religious holidays involve long observed fasts, including Easter and Christmas. Christmas Eve is a day of fasting, which is broken by a dinner called the Wigilia. Traditionally, this special meal is not eaten until a member of the family, usually a child, spots the first evening star in the winter sky.
Glossary
More
Kecap Asin
A salty dark soy sauce used in Indonesia, a little thicker than the Chinese soy sauce.