Sago pudding with mace recipe
Created by
Peter Kuruvita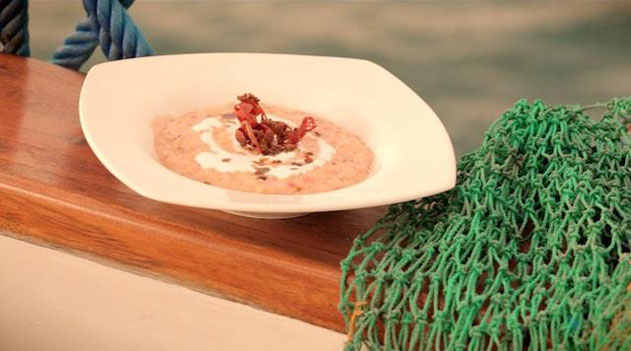 Cuisine:

Indonesian

Serves 6
Ingredients
300g sago
Pinch of ground cinnamon
3 pieces fresh or dried mace, plus extra, to serve
3 tbsp grated dark palm sugar
100g white sugar
1 litre (4 cups) coconut cream
View conversion table
Preparation
Place the sago and 1 litre (4 cups) water in a saucepan and cook over medium heat, stirring occasionally until it comes to the boil. When it starts to thicken, add the cinnamon, mace, sugars and all but 2 tablespoons of the coconut cream. Reduce the heat to low and cook, stirring continuously (or the mixture will stick to the base of the pan) for 8-10 minutes, or until the sago is translucent.

Remove from the heat, then divide among bowls. Drizzle with the remaining 2 tablespoons of coconut cream and scatter with the extra mace. Serve immediately.
If you enjoyed this Sago pudding with mace recipe then browse more Indonesian recipes, dessert recipes, easy recipes, quick recipes and our most popular hainanese chicken rice recipe.
Indonesian Restaurants
Displaying 10 of 71 Indonesian Restaurants.
PLEASE NOTE: All submitted comments become the property of SBS. We reserve the right to edit and/or amend submitted comments. HTML tags other than paragraph, line break, bold or italics will be removed from your comment.
Featured Food & Recipes
Hot Tips
More
Splitting a Balmain bug
To remove meat from bugs, split the shell lengthwise. With a sharp knife or scissors, starting at the tail end, cut straight down to the middle of the head. Split open, remove vein and rinse lightly if necessary.
Glossary
More
Maraschino
A type of sweetened cherry or an Italian cherry cordial.