Sticky chicken recipe (chicken adobo)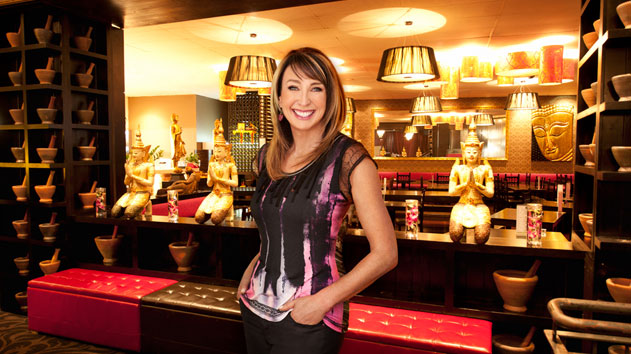 Cuisine:

Filipino

Prep Time: 15 min(s)
Cook Time: 40 min(s)

Serves 4
The key ingredients in authentic Filipino chicken adobo are vinegar and soy sauce. The word "adobo" is derived from the Spanish word meaning "sauce" or "marinade", and the word has been used to refer to this traditional dish since the Philippines was colonised by Spain in the late 1500s.

Level of difficulty: easy
Season: All year round
Ingredients
60 ml (¼ cup) cooking oil
1 small chicken, cut into 8 pieces
8 garlic cloves, coarsely chopped
salt and freshly ground black pepper
2 bay leaves
60 ml (¼ cup) soy sauce
250 ml (1 cup) cane, apple cider or white balsamic vinegar
steamed rice, to serve
View conversion table
Preparation
Heat the oil in a large frying pan over medium–high heat. Cook the chicken for 6-8 minutes, or until browned on all sides. Add the garlic and cook for 1-2 minutes, until lightly browned. Season with salt and plenty of black pepper. Add the bay leaves and soy sauce and simmer for 2 minutes.

Add the vinegar and bring to the boil. Reduce heat to low, cover and cook for 30 minutes, or until chicken is tender and liquid has reduced by half. Serve with steamed rice.

SBS cook's notes
Oven temperatures are for conventional; if using fan-forced (convection), reduce the temperature by 20˚C. | We use Australian tablespoons and cups: 1 teaspoon equals 5 ml; 1 tablespoon equals 20 ml; 1 cup equals 250 ml. | All herbs are fresh (unless specified) and cups are lightly packed. | All vegetables are medium size and peeled, unless specified. | All eggs are 55–60 g, unless specified.  
If you enjoyed this Sticky chicken recipe (chicken adobo) then browse more Filipino recipes, meat recipes, easy recipes and our most popular hainanese chicken rice recipe.
Filipino Restaurants
Displaying 2 of 2 Filipino Restaurants.
PLEASE NOTE: All submitted comments become the property of SBS. We reserve the right to edit and/or amend submitted comments. HTML tags other than paragraph, line break, bold or italics will be removed from your comment.
Featured Food & Recipes
Hot Tips
More
Chocolate fondue
The traditional Swiss chocolate fondue was made with melted bars of Toblerone combined with cream. The honey and nougat in the Toblerone provides a beautiful flavour and texture.
Glossary
More
Semolina
Ground durum wheat, available fine, medium or coarse. Used for desserts and to make couscous.