Korean recipes and Korean food
About Korean Food
Korean food is some of the healthiest on earth, with an emphasis on vegetables, meats cooked simply and without much oil and a near obsession with the fermented vegetable kimchi.
Much of the food that exists today and the customs surrounding it have come from royal cuisine and the complex customs of the ancient court. The food is a study in balance with consideration given to temperature, spiciness, colour and texture along with careful presentation.
More
Featured Businesses
For further information about the businesses featured in the Korean epidode of Food Safari,
click here
.
Key Ingredients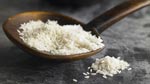 Make sure your kitchen is stocked with these essential ingredients.
More
Special Utensils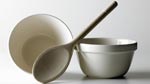 Find out which special utensils you'll need on hand during cooking.
More
Tips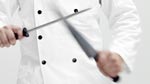 These expert tips will help you achieve the perfect balance of flavours.
More
Latest Recipes
Korean Restaurants
Displaying 10 of 89 Korean Restaurants.
Featured Food & Recipes
Hot Tips
What rice for what dish
Long grain rice has a long, slender kernel and cooked grains are separate, light and fluffy. Medium grain rice has a shorter, wider kernel than long grain rice. Cooked grains are more moist and tender, and have tend to cling together more than long grain. Short grain rice has a short, plump, almost round kernel. Cooked grains are soft and cling together.
Glossary
Arugula
A bitterish, aromatic salad green with a peppery mustard flavour. Also known as rocket.