Malaysian recipes and Malaysian food
About Malaysian Food
Malaysian food is heavily influenced by the food of other countries including Chinese, and Indian as well as the native Malay or Peranakan style of cooking. These influences extend from the use of the wok as the main cooking pan, to a combination of a number of spices in many of the dishes.

Malaysian food uses an amazing blend of flavours aimed at making your 'tastebuds jump up and down' and the thing that raises it to an art form is the combination of textures, tastes and colour. And nothing is more colourful than the cleverly layered rice-flour and coconut sweets called Kueh.
Featured Businesses
For further information about the businesses featured in the Malaysian epidode of Food Safari,
click here
.
Key Ingredients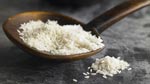 Make sure your kitchen is stocked with these essential ingredients.
More
Special Utensils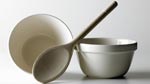 Find out which special utensils you'll need on hand during cooking.
More
Tips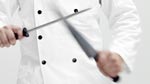 These expert tips will help you achieve the perfect balance of flavours.
More
Latest Recipes
Malaysian Restaurants
Displaying 10 of 194 Malaysian Restaurants.
Featured Food & Recipes
Hot Tips
Stir Fry Hot Tip
The secret to the success of a good stir fry is to prepare all ingredients before starting to cook; heat the wok first before adding any oil to reduce smoking; cook over high heat and keep the food moving; par cook the vegetables first.
Glossary
Za'atar
Za'atar is a mix of thyme, roasted sesame seeds, sumac and salt. Mix Za'atar with a little olive oil and serve as a dip or spread on flat bread.