Mexican recipes and Mexican food
About Mexican Food
Authentic Mexican food is vibrant, delicious and fun and varies according to which region its from. It is also colourful, spicy and uses an amazing array of chillies, both fresh and dried. Many ingredients are available everywhere – tomatoes, limes, coriander, red onion, avocado, corn…and its easy to cook. Some people think Mexican food is too spicy – but true Mexican food has a depth of flavour with its combination of savoury and earthy flavours, and use of fresh herbs.
Mexican cuisine is one of the most ancient and developed on earth but is little known outside its borders and too many restaurants are more "Tex" than "Mex" according to the small number of Mexican expatriates in Australia.
Featured Businesses
For further information about the businesses featured in the Mexican epidode of Food Safari,
click here
.
Key Ingredients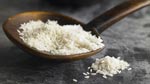 Make sure your kitchen is stocked with these essential ingredients.
More
Special Utensils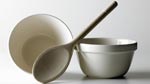 Find out which special utensils you'll need on hand during cooking.
More
Tips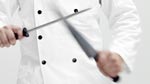 These expert tips will help you achieve the perfect balance of flavours.
More
Latest Recipes
Mexican Restaurants
Displaying 10 of 241 Mexican Restaurants.
Featured Food & Recipes
Hot Tips
Pin-boning
When making gravlax, it's important to first remove the small pin bones that aren't attached to the main skeleton of the fish. Some fish mongers will have already done this for you, but to check, place the fillet skin-side down on a work surface and run your fingers along the centre of the flesh. You should be able to feel them. Using a pair of tweezers (straight-edged ones work best), pull the bone out following the natural curve of the fillet. If you find the flesh is tearing as you pull the bone out, chances are you're pulling it in the wrong direction.
Glossary
Formaggio
Formaggio (cheese) falls into two main categories sweet (dolce) or with bite (picante).