Moroccan recipes and Moroccan food
About Moroccan Food
Moroccan food is one of the most cleverly balanced cuisines on earth; spices are used to enhance the flavour of dishes and there is nothing like the warm waft of beautiful spices that seduce you when you open the lid of a tajine. The essence of Moroccan food is a communal style of eating, with many dishes shared by the family. The meal time is very social and eaten at a leisurely pace with much laughter and talking.

When entering a Moroccan home, you would be offered food and usually tea within a heartbeat. Hospitality is a very important part of Moroccan culture and making guests welcome is also part of the Islamic teaching.
Featured Businesses
For further information about the businesses featured in the Moroccan epidode of Food Safari,
click here
.
Key Ingredients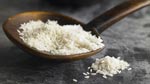 Make sure your kitchen is stocked with these essential ingredients.
More
Special Utensils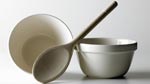 Find out which special utensils you'll need on hand during cooking.
More
Tips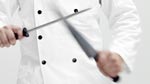 These expert tips will help you achieve the perfect balance of flavours.
More
Latest Recipes
Moroccan Restaurants
Displaying 10 of 56 Moroccan Restaurants.
Featured Food & Recipes
Hot Tips
Different paprikas
When using paprika make sure you are using the right variety for the dish you are cooking. The Spanish smoked paprika is ideal for paella, while the Hungarian sweet paprika is quite different in flavour and is ideal for their goulash.
Glossary
Mezza
Mezza is the Lebanese version of antipasto. Small snack sized portions may include; labneh, sausages, fattoush, tabouleh, hommus and baba ganoush.